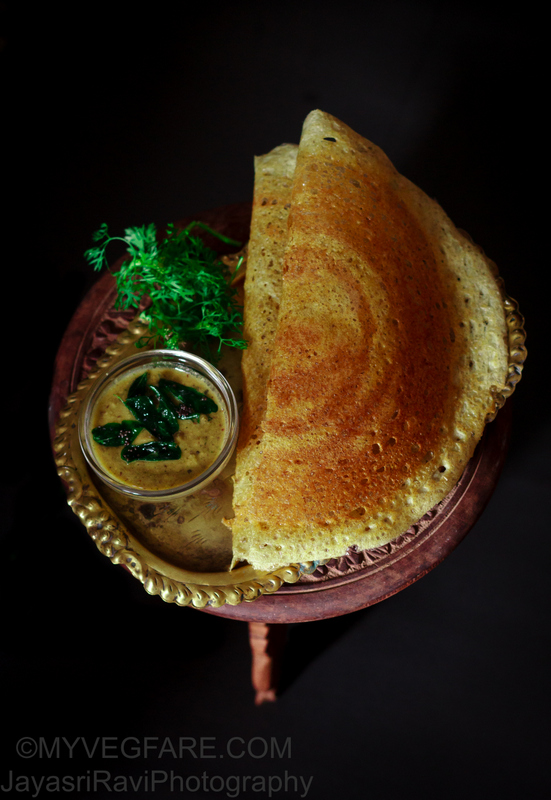 This is a combination of Dehusked Green Gram and Proso millet made into Dosa or Idli! Millets are diabetic friendly as they are rich in fiber. These days millets have become very popular. I do use them in my everyday cooking but also use Rice. Proso millet is called Baragu in Kannada, Panivaragu in Tamil Variga in Telugu and Chena in Hindi. Here I have used Proso Millet you can use any other millet or you can use Rice instead.
I have used dehusked split Green gram, which is good for health than the Yellow moong dal which does not contain any husk and Green Gram is also rich in proteins Proso Millet contains per 100g (Protein 12.5g Fat 2.9g Fiber 2.2g Minerals 1.9g Iron 0.8g Calcium 14g Calories 356g).
I use millets in moderation and also combine them, as consuming only millets gives me tummy aches and the whole day I suffer. So, I usually combine them with other ingredients to make it better for me to digest it. when you start using millets use them in little quantities to see how you are able to digest it.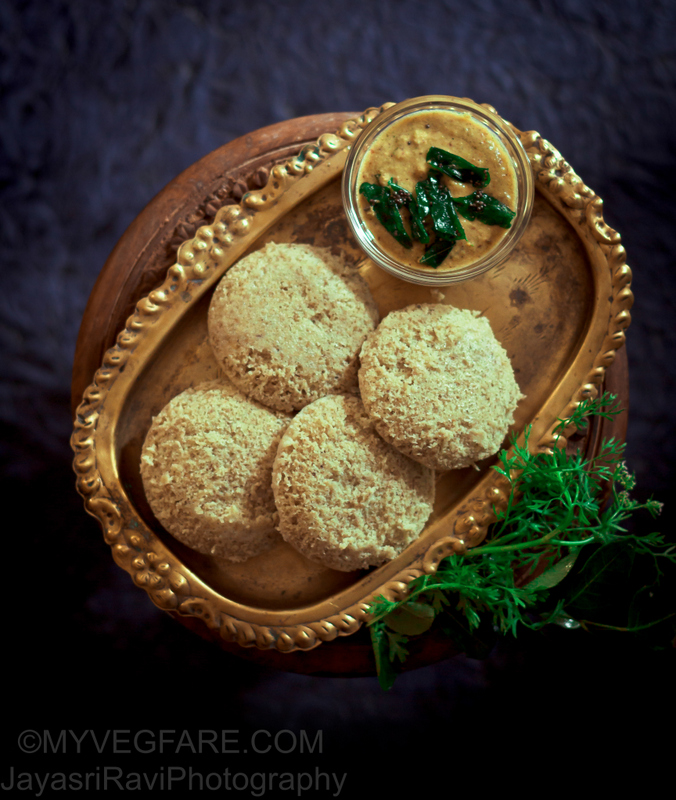 Millets are known as Siridhanya! in Kannada. They can be substituted instead of rice and used in recipes wherein we make rice dishes. Wash them thoroughly and are a bit heavy in the stomach. Millets are Gluten free and useful for people suffering from wheat allergies.
My father is diabetic, Last time when I was in India I made these for him, he was so happy he liked the dosas better than the Idlis as they were so crispy and I was so happy.
Try out and tell me if you liked it.
Green Gram and Proso Millet Dosa / Idli
Millet and Green gram in combination this batter makes delicious crispy dosas and soft Idlis as well.
Ingredients
1 and 1/2

Cup

Dehusked split Green gram

1

Cup

Proso Millet

( Baragu / Panivaragu )

3/4

Cup

Urad dal

2

tsp

Fenugreek seeds

2

tsp

Himalayan Pink salt

water as required
Instructions
Wash thoroughly Green gram dal when washing the husks tend to come up you can throw if you wish to or save them up, some might escape but wash and soak them

Wash the millets throughly with the urad dal and fenugreek seeds.

Soak all the above ingredients at least for 4 to 5 hours, even though Green gram and urad dal doesn't need long time to soak.

Grind them all together in a mixie or table top wet grinder to smooth batter consistency using water as needed

Once done leave it covered in a warm place for it to ferment preferably overnight for 7 to 8 hours depending on the place you live.

Once Fermented use the batter to make Idli and if you plan to make dosa take some batter in an other container and thin it down to Dosa batter consistency!

Enjoy and make crispy dosas or Idlis.
Notes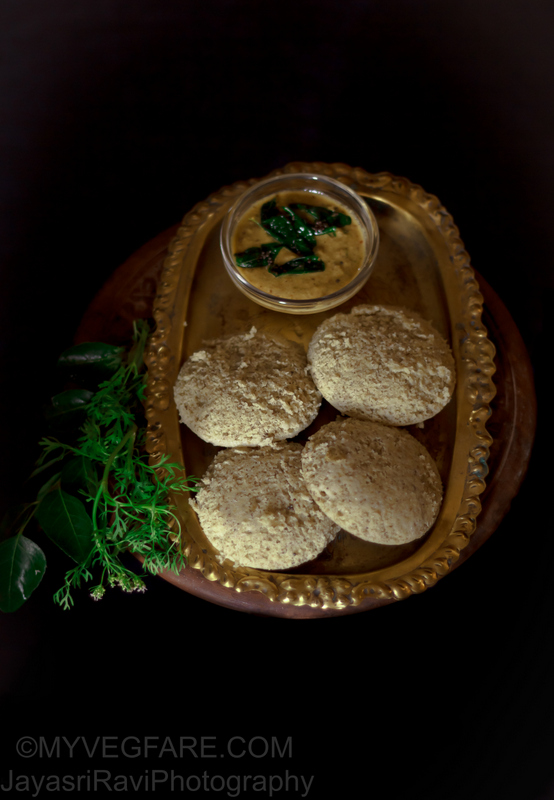 Dosa and Idli batters should be fermented for best results.
Especially Idli batter, Dosa is versatile and is very forgiving! you can make dosa immediately with the batter.
Idli, on the other hand, has to be fermented, I have said earlier the fermentation may take place from 7 to 8 hours to 10 -12 hours! depending on the climatic condition. If living in tropical weather the sun helps quickly in the fermentation process. If you are living like me in a cold country especially in winter you have to look for places where it is very warm like near the heater, boiler room, oven with lights on and sometimes I end up adding a pinch of soda to the batter for it to ferment. Also, you can add a pinch of Eno fruit salt to the batter just before making idlis (after the fermentation process!)