This spinach pâté is rich with all the goodness in a bowl, with a smooth texture and quite flavorful and enjoy this in a variety of ways. serve it with your choice of crudites, crackers or bread.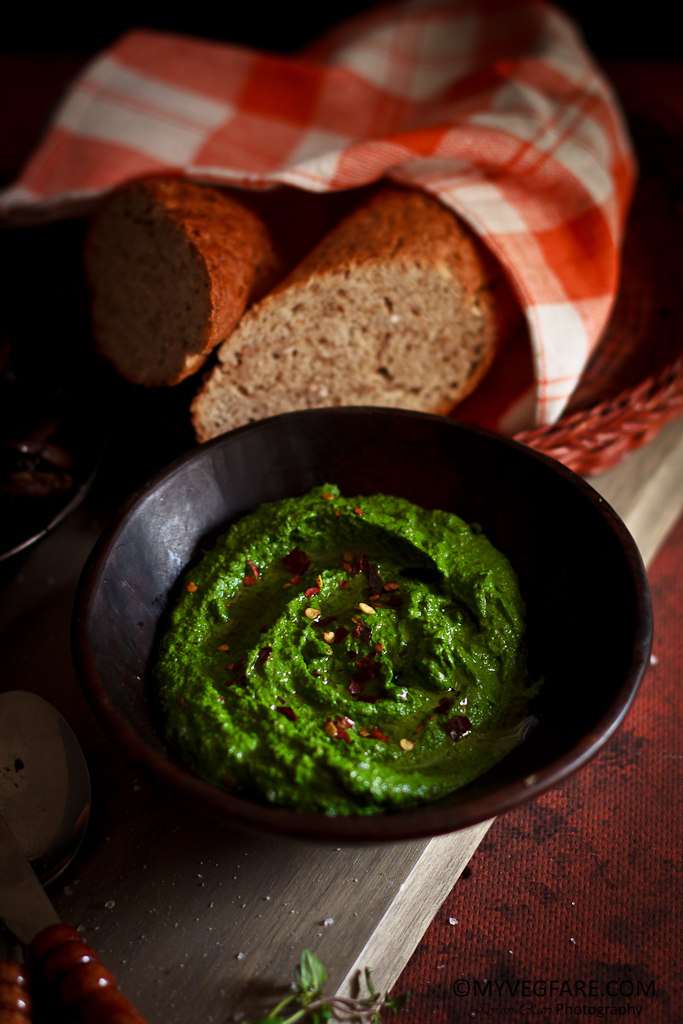 In India, we love our chutneys and raitas, Pickles, and powders to go with most of our dishes as sides, for our roti's and rice.  After coming here, I used to use them on bread with loads of variations.  My kids used to enjoy it with fresh veggies to go with them.  I was a happy mum.  Then I started exploring, experimenting, and making different chutneys, pâté, and dips with fresh and new ingredients and full of flavour.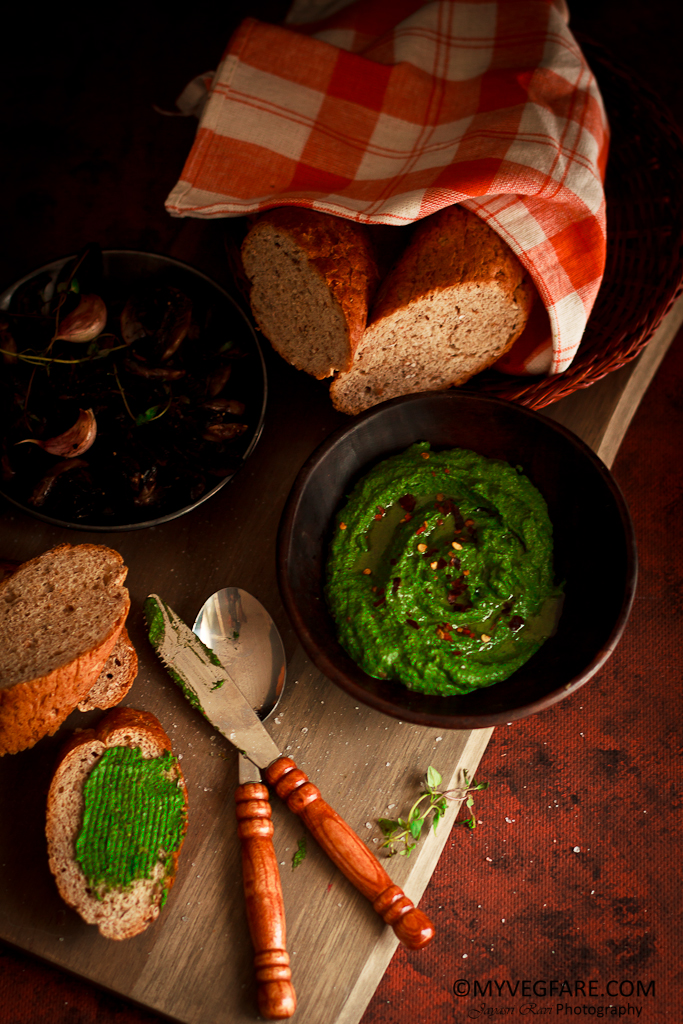 We all live in a very hectic lifestyle. It's full of work, family, and commitments and sometimes these quick to make pâté, chutneys and dips are very handy.  Early in the morning when you must fix your breakfast as quickly as possible then this pâté is perfect, It goes very well with your bread toast than with just butter or jam.  This is loads of healthy goodness in your bowl don't you think so.  Spinach is rich in Iron with vitamins and minerals and of course with walnuts and sunflower seeds it's a healthy treat.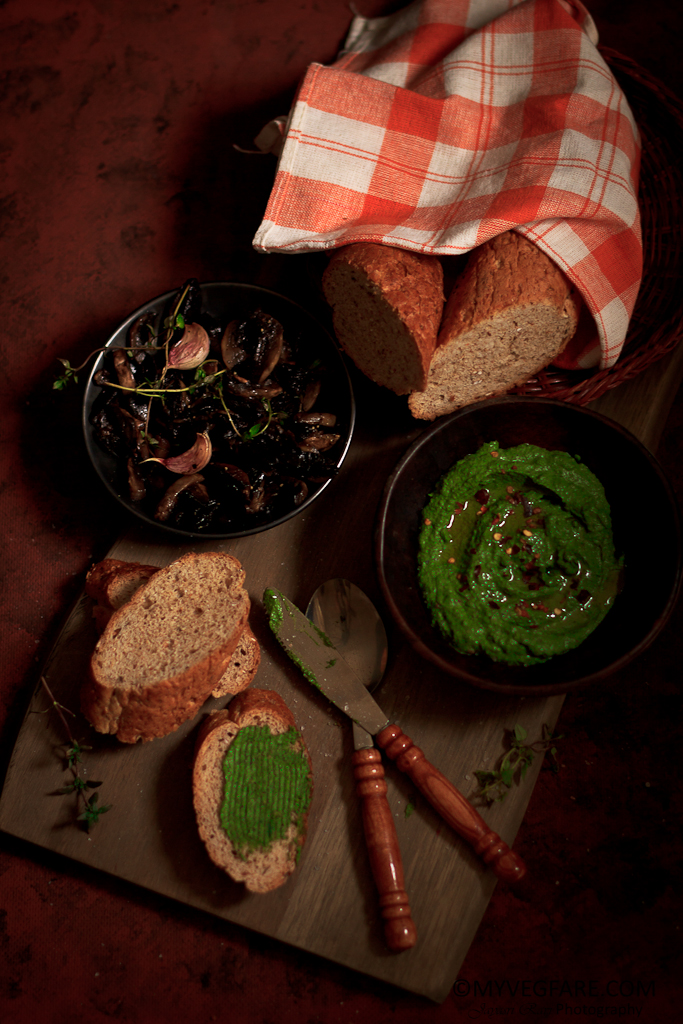 You can also use this as one of your starters if you are having a 3-course meal, healthy and delicious. Send these in children's lunch boxes with veggie crudités and some home baked bread sticks. I had made a whole wheat crusty baguette, this is all you need to enjoy this pâté. Grate some cheese if you love cheese!  or you can also spread thinly on a banh-mi style sandwich.  I had made mushroom and garlic sauteed with some thyme to top it up! You have so many ways to eat it! It's your choice.
Veggie Spinach walnut spicy pâté
This spinach pâté is rich with all the goodness in a bowl, with a smooth texture and quite flavourful and enjoy this in a variety of ways
Ingredients
450

grams

Spinach leaves

( I used babay spinach)

1/3

cup

walnuts

2

tbsp

sunflower seeds

3

garlic

pods

1/2

cup

Chopped coriander leaves

(loosely packed)

2

tsp

chillie flakes

1

tsp

coriander seeds

4

tbsp

olive oil

salt

as required

4

scallions
Instructions
Bring a bowl of water to a boil and blanch spinach leaves 2 minutes. Drain the water from the spinach and allow it to completely drain. Meanwhile, In a skillet take a tbsp of olive oil add chopped garlic, broken pieces of walnuts, sunflower seeds, coriander seeds and chilli flakes.

Remove it from the skillet and allow it to cool. Switch off the stove in the warmth of the skillet fry chopped scallion, blanched and chopped Spinach with chopped coriander leaves. Leave it in the skillet let it cool down.

In a food processor ( or mixie) grind the cool down sauteed ingredients first to a smooth powder, then to this add spinach, coriander and scallion into it process to a smooth paste with warm water, salt and left over olive oil to a smooth paste.

Take it in a bowl and sprinkle with some chilli flakes and serve it with crackers, crudites or Bread.
Notes
Taste, check and season it according to your liking and serve.