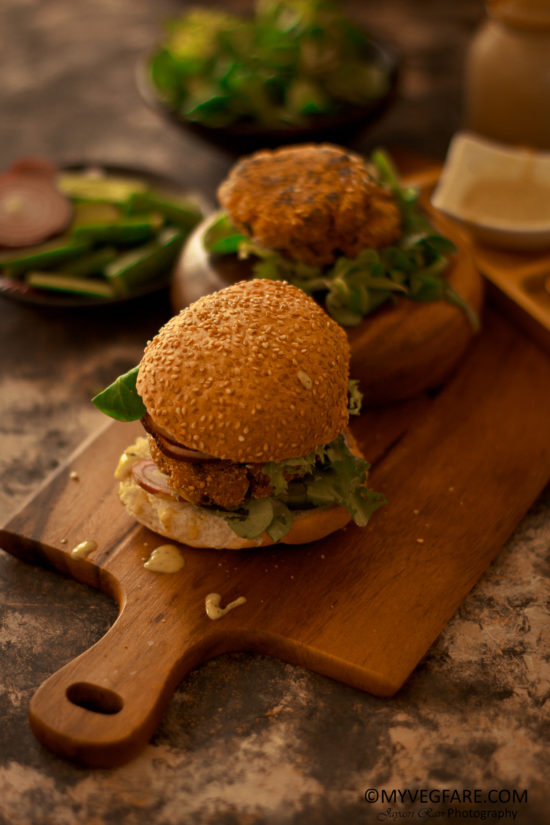 Quinoa grain pronounced as (KEEN-WAH) has been called the "Gold of Incas".  Using them in making a Burger gives an Oomph!! Factor and makes it a healthy option, It is one of the super foods because of its super good qualities.
Quinoa has a nutty taste, I would say it's an acquired taste.  It is a complete protein rich, high in Iron, magnesium, and fiber. Though am not a big fan of quinoa I started using it when I started learning more about it.
I started making Burgers when my kids loved Mac Donald burgers after we moved to the UK!  Kids need to eat good healthy food and I am always very particular about it. These Burgers were a good idea, I started incorporating a lot of ingredients in them which they wouldn't know or fancy them. (This all happened when they were little!).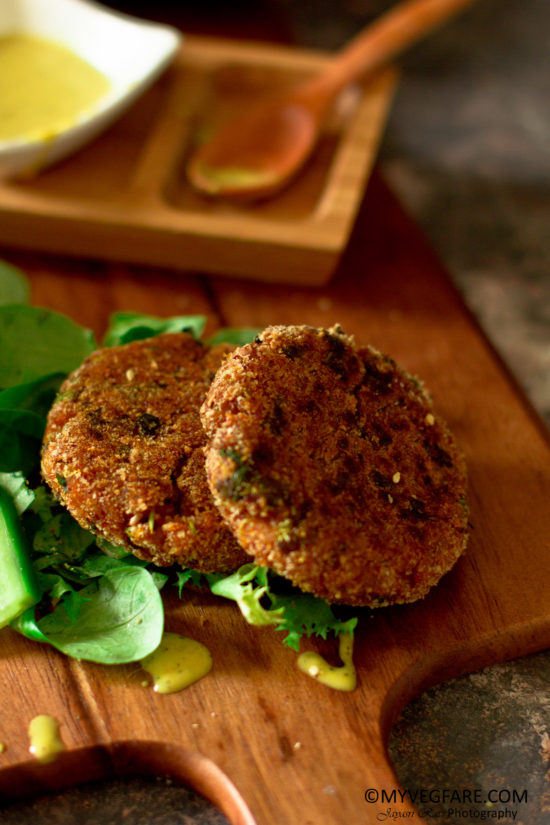 When kids were so accustomed to eating Indian food and that is what you used to take in your lunch box and suddenly moving to a new country changed everything!  They didn't want to take rice in their lunch box, they were happy with Chapatis! They said it was difficult for them to sit and eat and they wanted something they could just hold in their hand and bite into.  They had other kids staring into their lunch box!  Some of them would not like the strong flavours when they open their lunch box.  They had hundreds of things in their little head to deal with.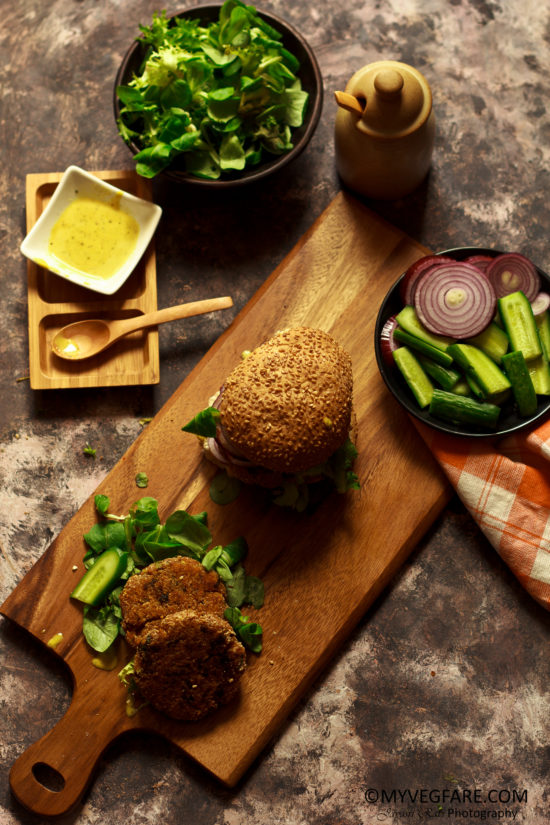 That's when I started making sandwiches for them and slowly I started making my own bread.  I used to bake twice every week with different ingredients and flavours!  Then I started exploring and started making their lunch box more interesting and delicious.  But, even today my kids remember the lunch box they used to carry when they were in India!  They used to have a snack break and it had interesting healthy snacks with dips and mini versions of Indian food with interesting sides.  My daughter who remembers most of the things than the other two says how her class mates would love her lunch box.
I used to teach in schools every year, here in the UK for some ethical assignments where they introduced different countries and their food habits.  Children would enjoy my way of cooking and would wonder and ask me; Do you really cook like this every day?  and I would say yes, I do.   They were surprised!   but, most Indian households do the same, I am not any special. Every day I cook from scratch and I don't have anything store bought!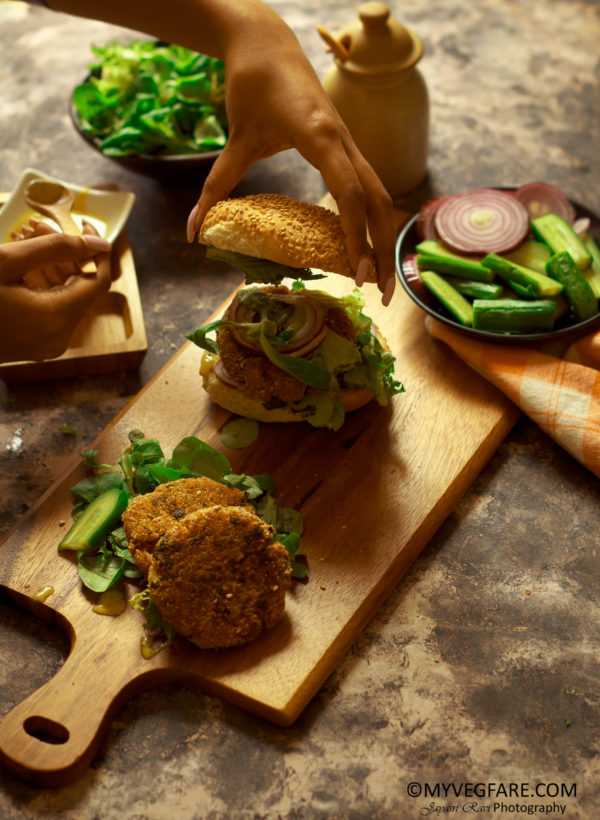 Being a vegetarian after coming here I realized people and doctors asking me if I do get enough nutrition!  I really want to scream out tell the world that being a vegetarian is not a sin, I do get enough of everything!  Unbelievably my grandmother lived up to 106 years, she had a fantastic memory power, good eyesight, and good hearing as well.  Because of her fall, she had no strength in her body, otherwise, she was a stubborn little devil.
Read this post about why and how I started using quinoa you would know how I discovered it, and it has become a staple in my pantry now!
Coming back to these burgers, I usually have few beans soaked and drained (sometimes sprouted) and frozen always.  Which really comes in handy for my quick curries dry or gravy based to go with my phulka (Indian flat bread without oil).
I have used Cannellini beans with some kale for more nutritious Burger!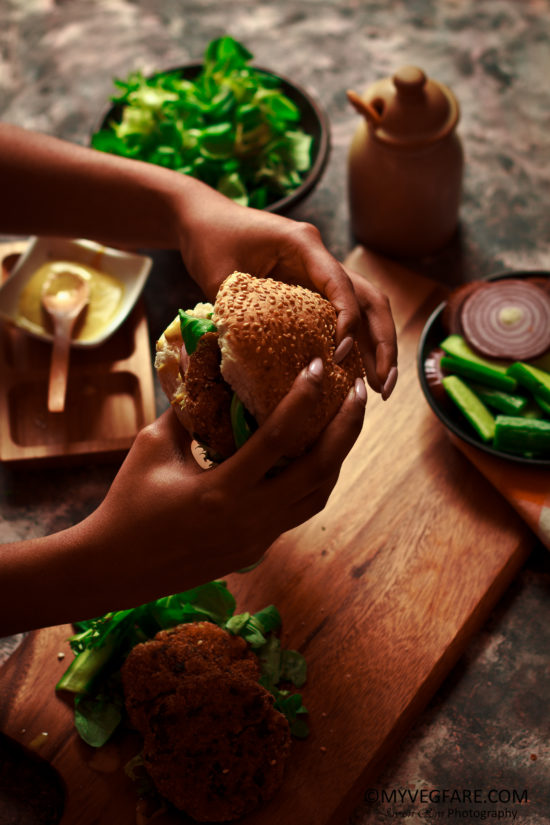 Quinoa and cannellini Bean Burgers
Ingredients
4

tbsp

olive oil

1

orange pepper

(use any coloured pepper )

3

cloves

garlic

1

Onion

2

medium

potatoes

1/3

cup

Quinoa

2

cups

Cannellini Beans cooked

1

cup

water

1

tsp

Italian herbs

1

cup

panko Bread crumbs

Fistful

Kale leaves

1

tbsp

chilli flakes

1

tsp

cumin powder

2

tbsp

Omega -3 mixed seeds

1/3

cup

walnuts

( fistful of walnuts)

2

Bread slices**

(check notes)
Paste:
2 to 3

tbsp

corn flour

1/3

cup

water

or as needed
Instructions
Wash and Soak Cannellini Beans overnight. Adding a pinch of soda helps in soaking properly and when soaked it also helps in reducing the flatulence beans tend to cause. Next day, wash the beans very well again and cook them to perfection. (use double the quantity of water when cooking I use a pressure cooker. Drain the water from the beans and use only the cooked beans. Do not throw away the water and you can use this to cook Quinoa and also use the water to make a paste.

Rinse quinoa three to four times. Drain the water then in a saucepan bring 1 cup of water to boil add quinoa to it then reduce the flame to a simmer. Cover and cook for 10 to 12 minutes until all the water is absorbed, keep an eye you don't want it burnt. If you feel it has not cooked to perfection add another ¼ cup of water.

Cook potatoes. Chop Onions, Garlic, and Ginger. Chop Orange pepper, wash and chop a handful kale. Chop fresh parsley.

Toast walnuts, grind them to a powder and then 2 bread slices grind them to a powder.

In a wok heat Olive oil, add a tsp of Italian herbs and then some chilli flakes, 3 omega seed mix fry for a minute to this add chopped onion, crushed garlic and ginger, sprinkle of salt to soften it up quickly add Kale and sauté for 2 minutes.

Remove it on to a big bowl to this add peeled and mashed potatoes, chopped orange (green) pepper, cooked quinoa, fresh parsley, and Bread crumb mixture.

Taste the mixture to adjust the spices. Make 6 to 8 patties depending on the size you want it, shape them like a Burger.

Using corn flour and water make a thin paste like consistency. Dip it into the corn flour paste then again roll on to the panko bread crumbs.

On a non-stick pan spread a table spoon oil and place 2 to 3 patties depending on the size of the pan cook them on both the sides with another 2 to 3 tbsp of oil to golden brown.

Alternatively you can bake in a oven Gas Mark 4 for 20 to 25 minutes, or until they become golden brown colour OR you can use an Air fryer and placing 4 burgers at 180 degrees for 12-14 minutes .

Place them between two burger buns. Serve them with your choice of sauce and then some fresh vegetables like cucumber, onions, Tomatoes and some herbs and salad leaves. I served them with some Home made Mustard sauce.,
Notes
Use any other Beans instead of cannellini beans.  Adjust spices as per requirement.
** You can make this gluten free by substituting a gluten-free bread!  As Bread is used here to firm up the burgers.  You can also make it gluten-free by increasing it with cooked Quinoa and potato to firm it up or use eggs around 2.