"Look at all the life in this," she said. "Every pip could become a tree, and every tree could bear another hundred fruits and every fruit could bear another hundred trees. And so on to infinity."I picked the picks from my tongue with my fingers."Just imagine," she said. "If every seed grew, there'd be no room in the world for anything but pomegranate trees." ― David Almond, skellig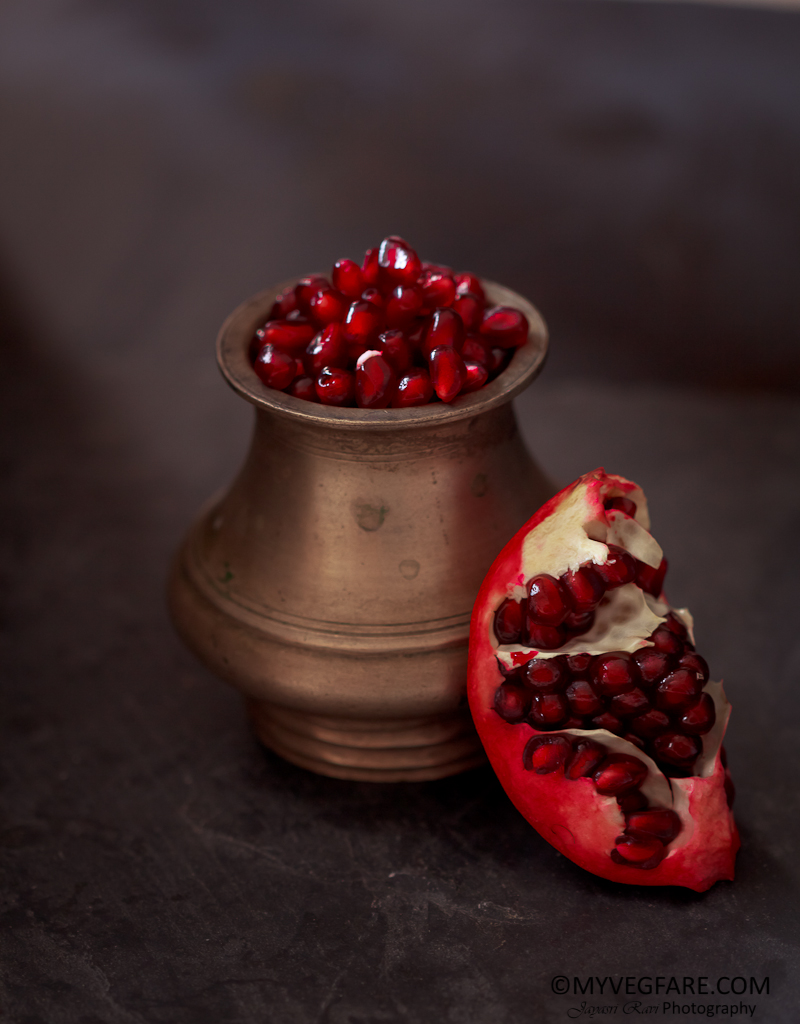 Pomegranate or ''Punica granactum''  This is categorised as a berry actually!! This fruit when opened you would be amazed to see ruby red pearl-like seeds.   This ruby red jewel is used for medicinal purposes, the fruit is beautifully encased with sometimes pale pink or ruby red seeds held in place by bitter tasting ( I don't think it's too bitter) creamy yellow membrane.
Chutney or Chatney or Chatni is a kind of sauce which is very popular in India.  India has a diversified cuisine as you all know, each region/state has its own variation.  I am talking about the south Indian cuisine right now.  Chutney is an essential part of south Indian cuisine, There are two types of chutneys.  In south India, people use chutney as an accompaniment in their every day Breakfast Recipes with Dosa, Idli, Upma, Rotti, Puris etc.., In Tamilnadu, Chutney is made with lentils and is called Thogayal or Thuvayal this is usually eaten with rice and is served in a combo with different recipes. I could give you a combo try it out and you will love it venthya kuzhambu, Keerai Masiyal and any kind of Thogayal.  Thogayal is made with different ingredients and veggies I have a few on my site you can try it out.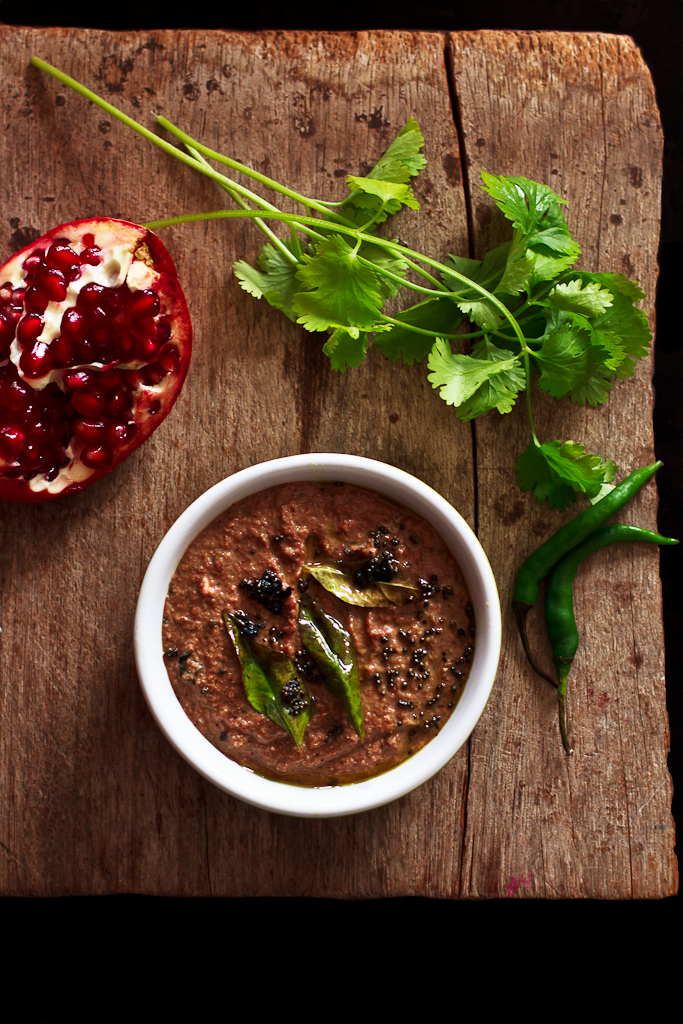 In the western side of the Globe, people make chutneys with fruits, veggies and is usually made with Vinegar and Brown sugar for a longer shelf life.  They also use them as an accompaniment with their main dishes and also to go with their sandwiches.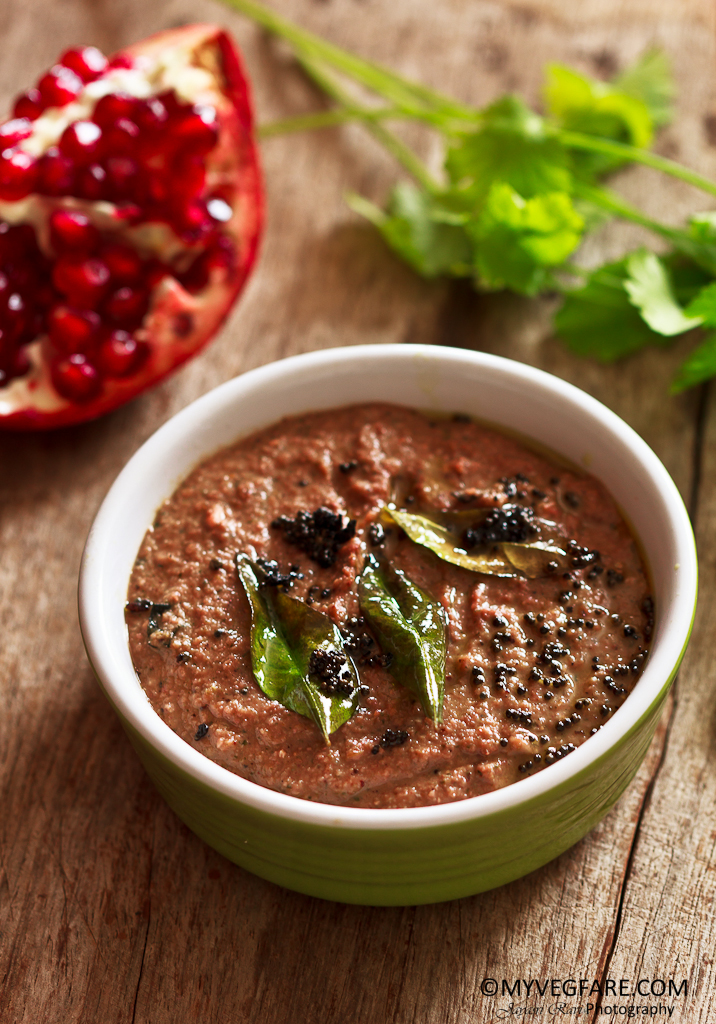 Pomogranate Chutney
This pomegranate chutney is spicy and tangy it very delicious.
Ingredients
1

Cup

Pomegranate seeds

1/2

cup

Pith (skin between the seeds)

3

Green chillies

1/2"

ginger

1/3

cup

Chutney / Dhaira Dal

1/2

cup

Loosely packed coconut

7

sprigs

coriander leaves

1/2

tsp

salt
Seasoning
2

tsp

oil

1/2

tsp

mustard seeds

1

sprig

curry leaves
Instructions
Take pomegranates (depending on the size) as I have said I have used 1 cup of pomegranate seeds. I have removed the skin around the seeds, wash the skin and keep it aside. In a wok heat, a tsp of oil add green chillies and chopped ginger and then washed and kept skin of the pomegranate and cook it for a few minutes. Add chopped coriander stalks and leaves and fry for a minute.

Once done with the frying switch off the stove. Once cool Grind all of them with pomegrante seeds, coconut, chutney Dal and salt with a flake of tamarind. Use water as required to make it into chutney consistency.