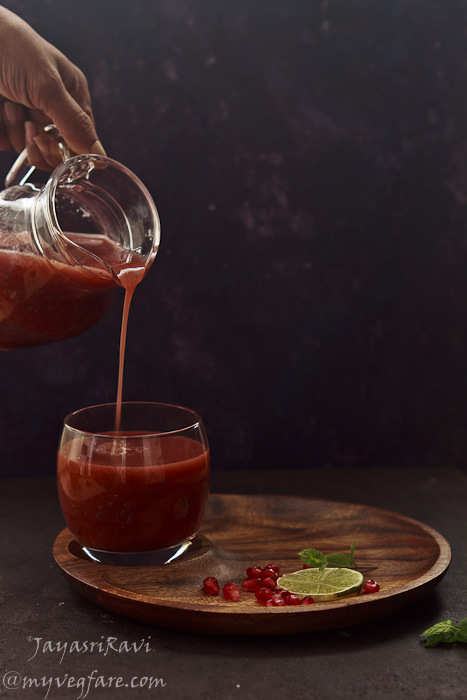 After coming back from holiday I have been so busy with guests and kids going back to university time just flew away without my knowledge.  Missed my garden so much as I was not here and thanks to my dear friends who watered and took care of them all through the summer.  I really miss Britain during summer as it look glorious with its beautiful gardens and scenic beauty everywhere.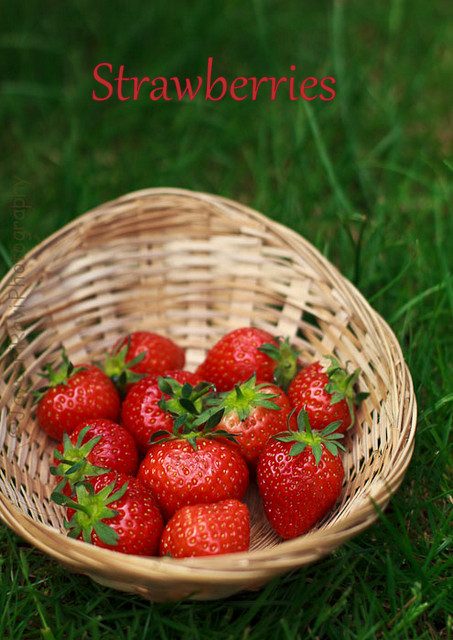 These beauties are from my Garden, I get a load of strawberries all through summer!!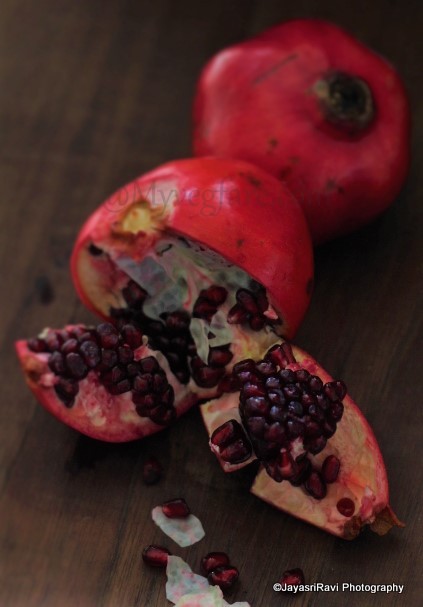 Some Pomegranate seeds which were very sweet and juicy.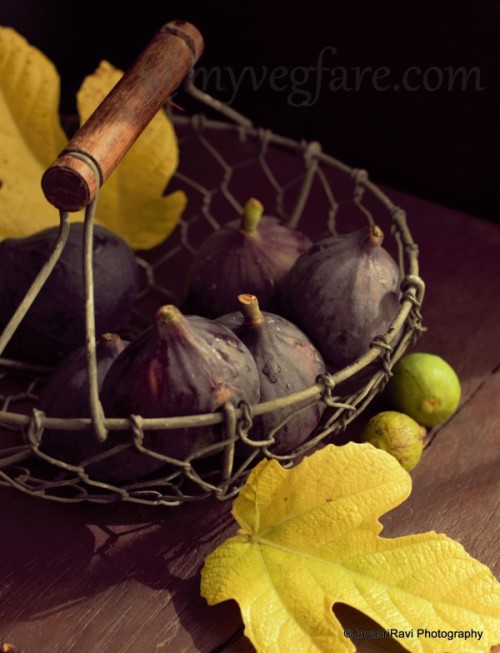 And some delicious Figs which went into my Juice.
Tukmaria/Sabja/subja/subza all the names are nothing but Basil Seeds which is usually used in Indian desserts like Falooda etc., and according to  Ayurveda, it is a body coolant.  It is also used in Ayurvedic medicine.  These are called as Kamakasturi in Kannada.  It is said that they are not actual seeds of Holy Basil but sweet basil or Thai Basil plant (Ocimum Basilicum).
When I came back I was surprised to find I could still pluck a bowl full of peppers, chillies, Runner beans, Blueberries, strawberries, few raspberries and quite a lot of tomatoes.  I was really thrilled. Earlier when I went for my usual shopping I found these lovely pomegranates and figs got tempted and bought them as well, using all these I decided to make a drink as we had lovely sunshine still.  I did not know what to call this drink so the funny name.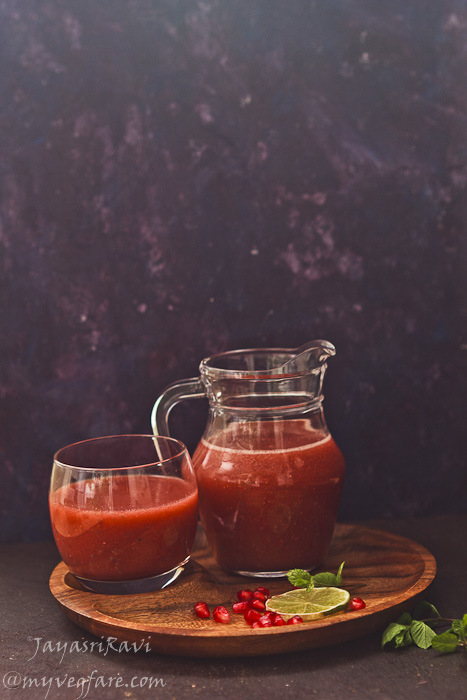 Pomegranate is rich in antioxidants, my children are not a big fan of them and I want them to eat it almost daily which is like mission impossible that's when I think of other ways to use them, one such thing was this juice I made.  They were not happy as it was not very sweet as I used less sugar and told them it's good as it is. Hubby and I liked it as it was.  If something has to be good for your health it shouldn't be sweet, salty or spicy right?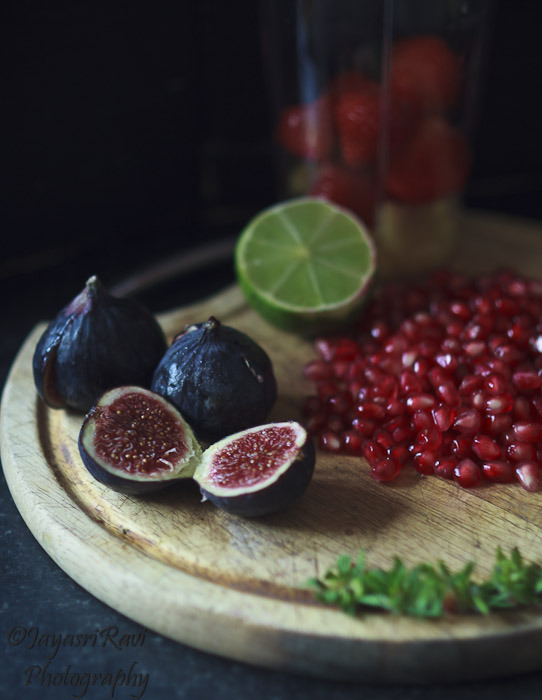 Well coming back to my drink I wanted to make it this month as this is #breastcancerawareness month paint pink everywhere its #PinkOctober #Pinkyourfood #Saladnation.  Inspired by Deeba I wanted to do something this year for the cause of Breast cancer awareness
Ingredients:
1 Large Pomegranate
2 Figs
15 Strawberries
½ and inch Ginger
1/8th tsp of salt
½ Lemon / Lime
1 tbsp Tukhamaria seeds
3 to 4 cups of water
Sugar as per your liking
Method:
Remove the seeds of pomegranate and peel the skins of Figs and ginger.
Wash strawberries and remove the stalk.
Blend all this in a juicer / blender thoroughly.
Add water as required per your taste if you like it thinner or thinner.
Add sugar when you are blending if you need otherwise just drink it as it is.
Filter the blended juice through a good strainer add a tbsp of Tukhamaria seeds and leave it for some time to soak, chill it and serve it.