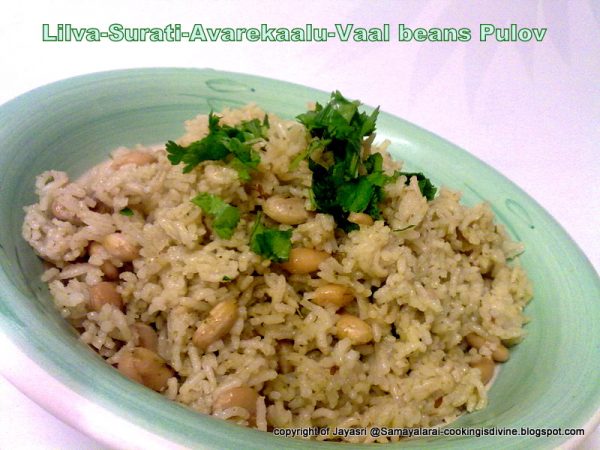 when I saw this event ''Flavours of Gujarat''  from simplyfood, I was very interested in participating, as I love different kinds of flavours in spices and cuisines from various places. I didn't want to miss this one. I started searching for recipes, I remembered reading about RCI Gujarat in
Foodelicious
blog, Of course, everybody knows about Asha I think, what a fabulous blog she has with such varied recipes, I have Bookmarked so many of her recipes, and I have tried a few of them, here is one of them.
Please do visit Asha's blog for her Gujarati cuisine and her little Intro on Gujarat which is interesting.
I have a little intimacy with Gujarat as I visited Gujarat twice because of my sister who lived there for few years, even today my sister loves that place she lived in a place called Umbergauv (I suppose that is how it is spelt), she still visits this place often during Holi to meet her friends. Oh!, when I started writing this I am remembering a lot of things, incidents took place during my visits, one of them was funny, hilarious and scary too.
A few years back when my kids were small, My parents, aunt, me and my kids went to visit my sis, it was a long journey and of course we did enjoy the long train journey, passing through all those tunnels and munching loads of things, looking through the window and enjoying the beautiful scenery, I will stop here now otherwise I might write the whole journey.
We reached home, had a lovely bath, had food slept for a while got up in the evening had tea, packed some snacks and decided to visit the beach which is just 4 to 5 miles from her house, My BIL made two Autos, My sis, me, mum, niece and my eldest in one auto then My BIL, Dad, Aunt and my twins  in another Auto. My BIL was telling the Rickshawalas very strictly that he shouldn't allow anybody else in both the vehicles, I never understood anything, Maine tho chup-chap se baita (I sat quietly) and then asked my sis what was going on and she told me that here in
umbergaon
, the rickshawalas take as many people as they want!, I was thinking how could that be possible, when we went a few yards my sis showed me some Autos and I was dumbfounded!
I was telling her this is such a small vehicle and what were they trying to do?  4 to 5 adults squeezed in the back and two adults on each side of the driver's seat, can you believe it? Oh! my God!, what if the Auto topples, and she even told me our Automan was driving little better than those ones as BIL had warned them! the roads were so narrow and the other vehicle which can pass through can only be a two-wheeler, after being said and done my Autowala stopped at one junction and allowed a woman to sit next to him and dropped her someplace, I was keeping my fingers crossed till we reached our destination.
After that we walked down to the beach and were enjoying the sea with our little ones, 1/2 an hour passed the other Auto never turned up when we called my BIL's mobile he said not to panic and they were on their way, but they came 2 hours late, and it was getting darker and I saw my BIL afar limping down and my Dad, Aunt and kids trailing behind him, within few minutes my BIL was surrounded by few people most of them from his workplace, as it was a small gaon (village) everybody knew each other! and kids came running to me they hugged and cried.
I didn't know what happened, then when we all sat down, out came the story, their Rickshawala also took a woman to drop her nearby, they had gone a few yards and he tried to overtake the two-wheeler in front of him he missed to see the little pothole before him he went into a small pothole, even though it was small because of his stupid driving the Auto toppled everybody in the Auto was thrown out, that women was admitted to the hospital, All the three adults had minor injuries, my kids had some rashes but they were in such a shock.
It took almost a year for my kids to accept travelling in an Auto. Dad and Aunt had some health problems for a month and we tried to make most of our holiday a success. I still love to go back there sometime, everybody in the flat was so friendly and so caring. I owe these recipes to the unforgettable experience I had and when thinking back, I have a hearty laugh and love to try all the recipes from that state.  I made quite of lot of friends and I have managed to collect recipes from them! Coming back to the recipe, it is a simple and tasty dish, which has the flavour of Lilva beans.
The fresh Lilva beans-Surti papdi-Avarekaalu-Vaal beans have a unique flavour which is really mouthwatering, people in south India, enjoy this in various dishes.
PAPDI LILVA/VAALBEANS/AVAREKALU/PULAO (PILAF)
INGREDIENTS:
1/2 cup of Lilva beans ( I used dried ones)**
1 and 1/2 cup Basmati Rice
Salt as required
2 cloves
1'' cinnamon stick
Grind to paste:
1/2 cup Coriander leaves
4 Green chillies
2 to 3 cloves
1'' GingerI did not make it the way Asha made it, she cooked the rice separately.
METHOD:
As I had no fresh or frozen beans, I soaked the beans previous night as I used 1/2 cup it usually doubles up to almost a cup as it swells. Clean the water, Boil the beans for some time until you make everything else ready and do not throw away this water use it when cooking everything together.
Grind coriander leaves, ginger, garlic, and chillies into a paste (The paste was not too smooth as she said not to add water).
In a pressure cooker, heat oil then add the dry Ingredients once they change colour, add the ground paste and saute it for a few minutes until the raw smell disappears, Then add the Lilva beans mix well, add the required quantity of water and  ( water is 1: 1 and 3/4th ),  washed Basmati rice and required quantity of salt. Closed the lid of the cooker and in a low flame allow it cook for 15 to 20 minutes.
Now it is ready and garnish with coriander and serve it with some raitha.
Notes:
**If you are lucky enough to get hold of fresh lilva beans then no need to cook it separately you can straight away add it to the seasonings and rice and cook it.
I always cook in low flame when I make one pot meals.
As I have used dried ones here it sometimes doesn't cook till soft, so I boil them separately until I am ready with my grinding and seasoning.
As Basmati Rice cooks quickly this method is required, but if you are using sona masoori rice you can add it directly to the cooker.