Radish (Mooli / Mulangi) is a root vegetable. Every part of the plant is edible.  They are pungent, sweet and juicy they can be eaten raw, cooked or pickled!
As Radish is pungent and also there is a slight sweetness to it. It is an acquired taste which you will soon get accostomed to!  to nullify that taste add more coconut and spice it up a bit, Once you get used to the taste you can decrease coconut in it!  As I like it I sometimes use very little say around 2 tbsp max or none at all. They have numerous health benefits, This is my favourite Kosumbari, and is very tasty and healthy.
MOOLANGI KOSUMBARI (Radish Salad)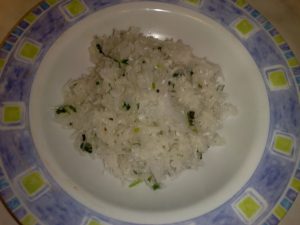 Ingredients:
2 Medium sized radish
1/3 cup of Grated Coconut*
1 tsp mustard seeds
1 tsp of oil
3 to 4 green chillies
6 to 7 fresh coriander leaves
a pinch of Asafoetida
METHOD:
Wash the Radish, Peel the skin, using the grater with medium holes or even smaller one is also fine, grate radish.
Take a pan, heat oil & season it with mustard seeds, when it splutters add chopped green chillies saute then, add it to the grated Radish.
Add salt to taste, grated coconut & finely chopped coriander leaves.
Mix well add salt in the end that is just before serving otherwise the raw salad will give out water and the kosumbari will become mushy.
Serve it with Rasam or sambhar.
I love to eat with Indian flatbreads.
VARIATIONS:
This Salad can be prepared in the same way with Carrot & Cucumber.  Kosumbari's can be made with different varieties, which is usually served in south Indian houses for marriages & festivals. Another Variation is you can add soaked Channa dal, Moong dal for 2 to 3 hours, add it with Cucumber & carrot proceed with seasonings as indicated in the above method.