Kheer / Payasam are typical Indian traditional sweets usually made for festivals. This sweet is made with the goodness of coconut milk and nuts, this is dairy free and is perfect for vegans.  Festivals are always accompanied with sweets. After Aadi (in tamil calendar) month and in Shravana (in Kannada calendar) month it's the beginning of festivals which come one after the other.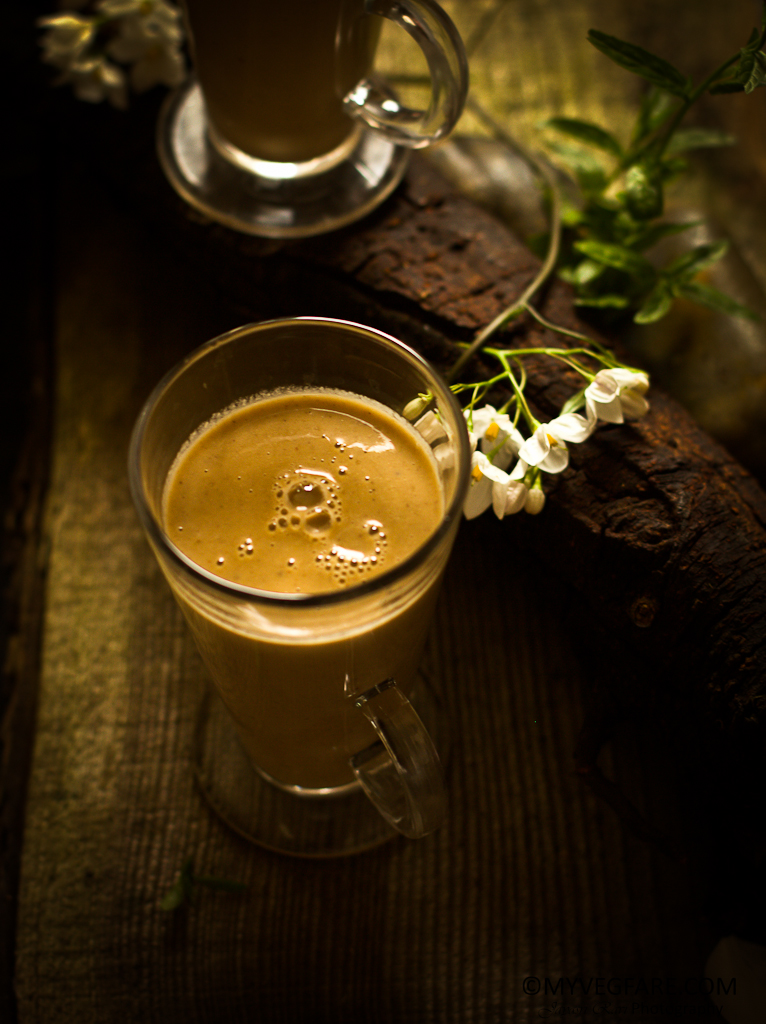 Everyday cooking is my forte now, sweets or any kind of desserts are in a faraway land as I have no takers anymore!! I am not a great fan of sweets, love everything spicy.  Occasionally a bit of chocolate is fine with me.  But, fruits I love them they are my sweet friends.  I try and pick up all the sweet fruits I find in the market.
When kids were small they wouldn't mind gobbling up anything!! I used to bake a lot then, now they have become old and they are more cautious of what they want to eat!! They have become more #health conscious, Every festival I dread to think what sweet shall I make and how will I try to convince them to eat it!!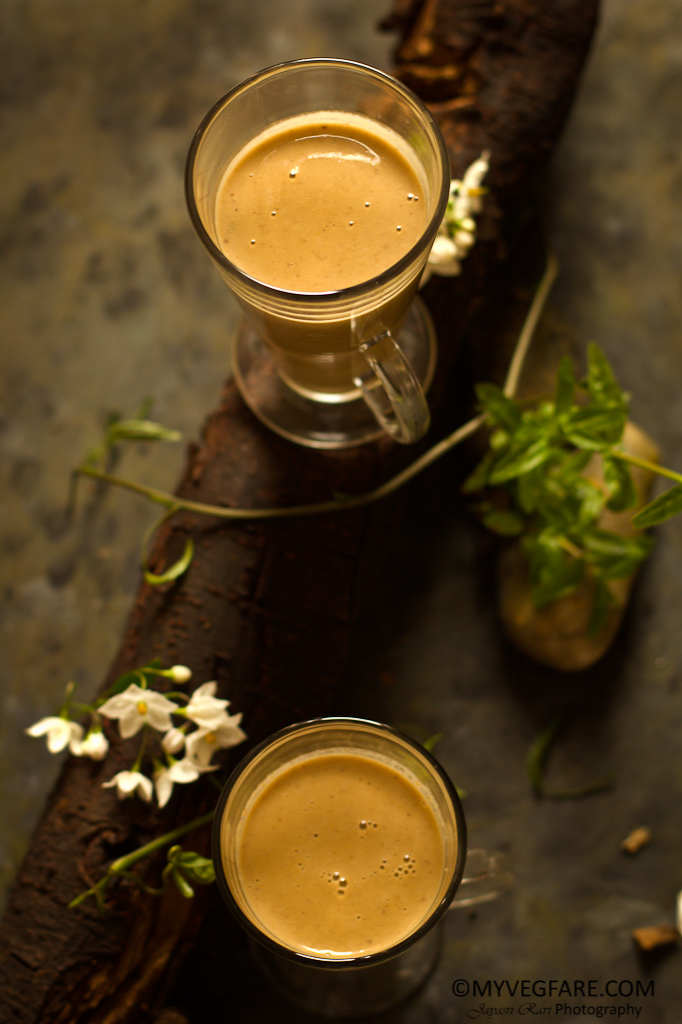 In India, most of the sweets we make are traditional and cannot forgo changing them especially when you are with elders at home it's like prescribed medicines, we need to make the same sweet for particular festivals.  Now leaving away from parents and Parents-in-law who are no more, I have a free hand on changing menus!! I usually stick with the savoury part of it but, with sweet, I change, I don't follow them sometimes, as it depends on who will eat what? I think most of us have adapted to this kind of attitude right?  As my BIL  always says that his MIL makes Formula food 🙂 !! He knows what my mum makes on each and every festival.
This the method I usually make Khus Khus payasam always. You can try this method as well if you prefer to add milk.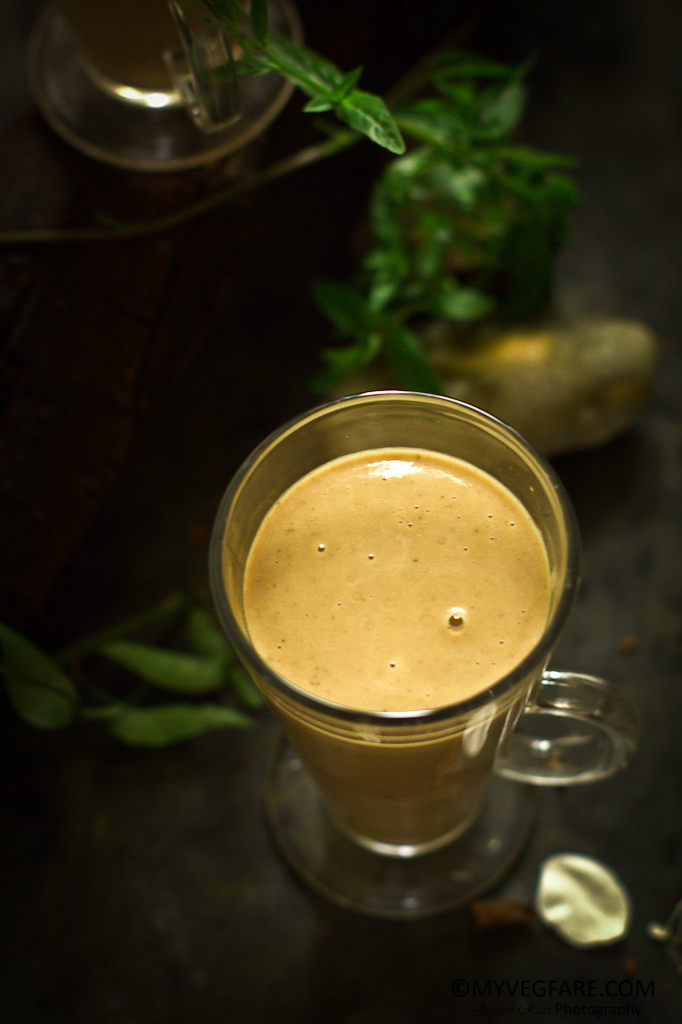 In India, white poppy seeds are used in most of their dishes according to the region and cuisine.  These white poppy seeds are used for bringing flavour, texture and thickening.  Indian cooking is usually based on Ayurveda medicine and our ancestors have adapted it our everyday cooking for good health and its benefits.  Poppy seeds are one of the essential spices in Indian cuisine.
I remember when I had mouth ulcers, fatigue, required sleep, tummy upset or when I felt my body got heated up (Body feels very heated up according to Ayurveda) mum always made this.  It is considered to be anti-inflammatory inflammation caused from stomach and mouth ulcers.  It helps to induce good sleep.  Natural body coolant reduces the heat during summer especially.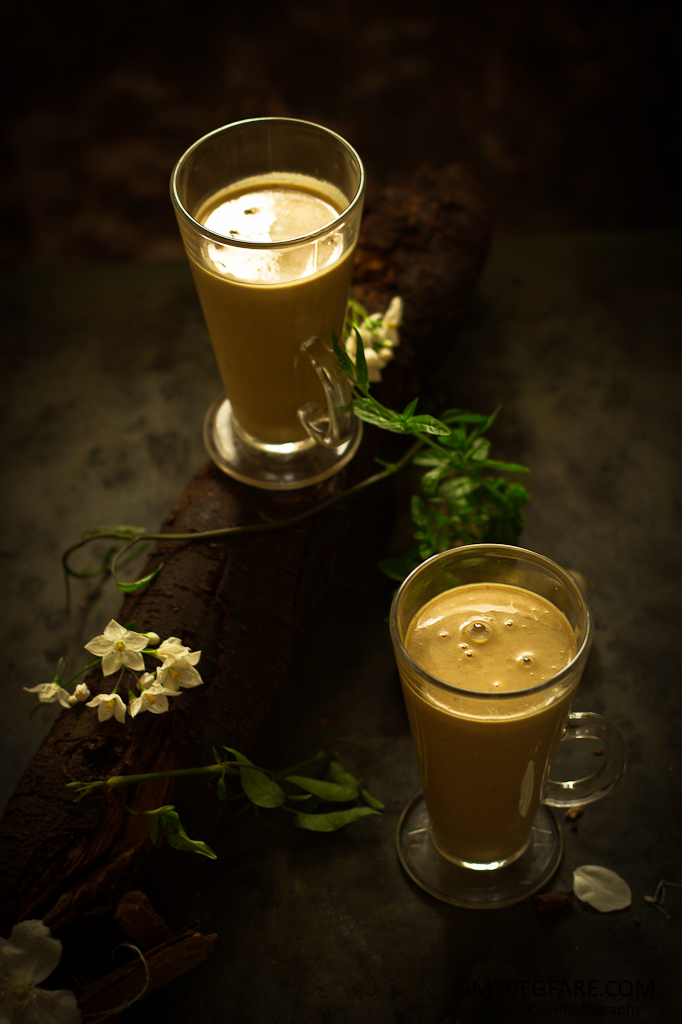 Kheer / Payasam with khus khus (Ghasagase /White Poppy seeds) #vegan
This traditional sweet Kheer / Payasam is totally vegan and super delicious with loads of health benefits
Ingredients
2

tbsp

White poppy seeds

3/4th

cup

Jaggery

( as you prefer)

2

tbsp

Rice

3

pods

cardamom

1

whole

Coconut

or 2 cups of grated coconut packed

5

each of

Almonds, cashew, pistachio

1/3

cup

Hot water

1+ 1/2

cup

water
Instructions
Dry Roast poppy seeds, in a low flame until it starts popping out. Remove it from the wok and put it in a cup pour hot water and leave it aside for 1/2 an hour with Almonds, Pistachios, Cashewnuts.

Meanwhile, remove the skin from cardamom pods and powder and keep it aside. Take the gratings from the coconut and grind it into a smooth paste, Remove coconut milk by squeezing. Add 1/2 cup of water to the squeezed out coconut gratings and run the mixie again and squeeze coconut milk again. Use the remaining other 1/2 cup water with coconut squeezed gratings and grind again to take coconut milk again.

The coconut gratings left over after squeezing the coconut milk don't throw it away use that to grind with the soaked poppy seed, cashew, almond, pistachio into a smooth paste. In an other large vessel in which you plan to make the payasam take 1/3 cup water and crushed jaggery, Keep it in a low flame and allow the jaggery to dissolve. Filter the dissolved jaggery wash the vessel so there are no impurities left over.

Put back the dissolved jaggery into the bowl add the ground poppy seed paste mix it well, so their are no lumps in it and allow it boil, keep on stirring so it doesn't get stuck to the vessel now add the thick, semi thick and thin coconut milk you squeezed out into it.

Add the powdered cardamom, keep stirring for few more minutes adjust consistency of the payasam if you want it thin add little more water or keep it thick. That's it, the kheer is now ready to be served. You can even edible camphor a pinch for flavour.
Notes
You can use tinned coconut milk if you are unable to make coconut milk. Another method is you need not have to soak poppy seeds.  Once it is cool ground it into a fine powder first and then add the nuts and coconut and grind them into a smooth paste and carry on with the same procedure.