How many of you love Yoghurt, that too Home made?.  I missed Home made yoghurt when I came to UK so much, I was so desperate to find some culture, that was when my friend offered me some culture, and I kept using it, it is something like sour-dough starter, keep feeding it and it will alive. Last time when I went to India I forgot to freeze it and also went for a long holiday so lost my culture, again my friend was kind enough to supply me with more culture.
When I was talking to my mum about this she said, that her mum used to make it with stalks of chillies, In India we have this tradition in our  family if somebody asks for yoghurt at night we put a dried chilli in it and give, I really don't know why next time I should ask my mum again about this and will update here
That was when I decided why not check it out and see what really happens, and Lo! here I have my own culture, I need to thank few of friends who always enquired how I made my own Yoghurt, this post has been a long over due and here you are my good friends enjoy making your own yoghurt without any hi-fi techniques.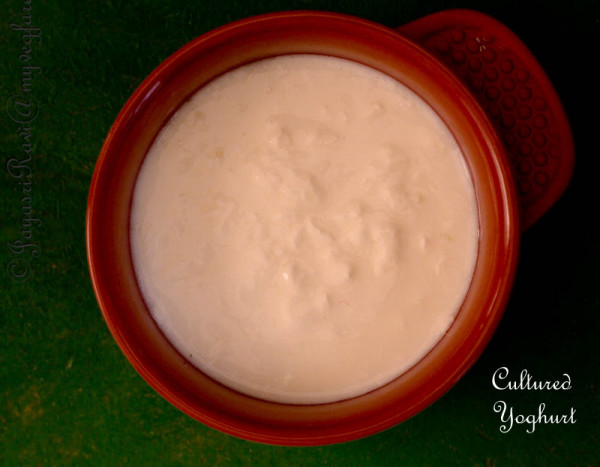 Cultured Yoghurt ready to devour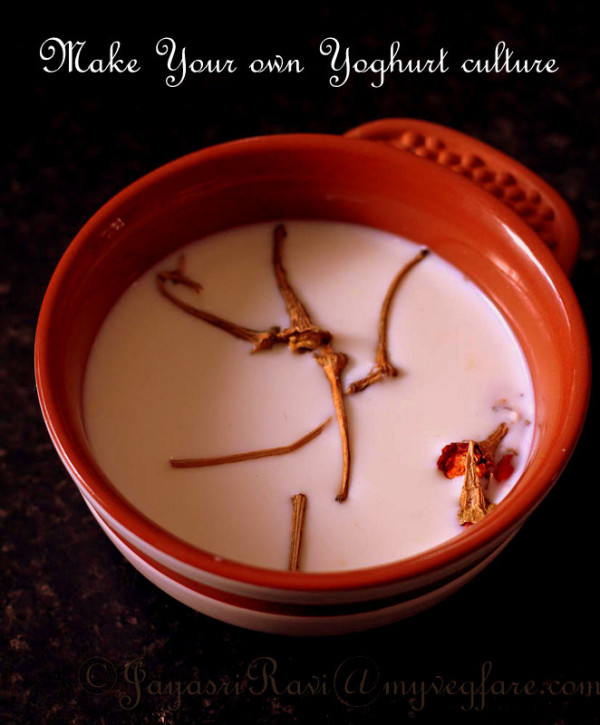 Add stalks of Red Chillies to Luke warm milk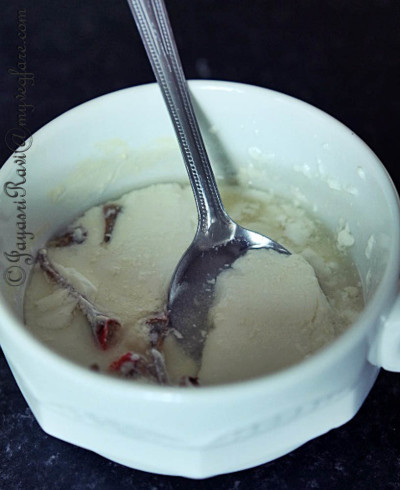 After few hours you will notice that the milk has become a cultured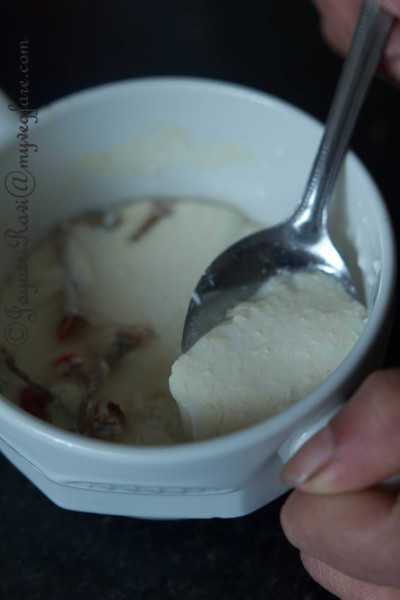 Take a table spoon of this and...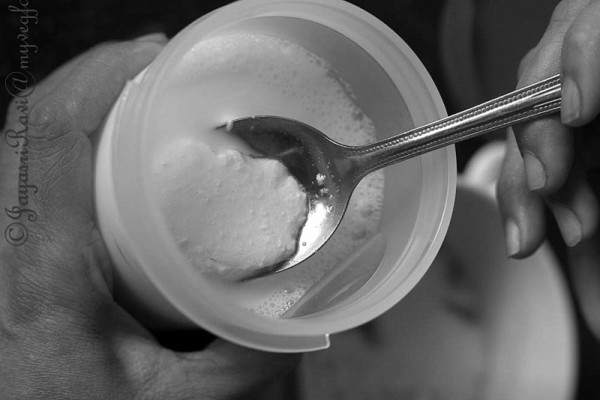 Add this to luke warm milk mix well and leave it in a warm place for few depending on the place you live if you live in a warm country 5 to 6 hours would be enough if you live in a cold country leave it overnight in a warm place I just live it in my Microwave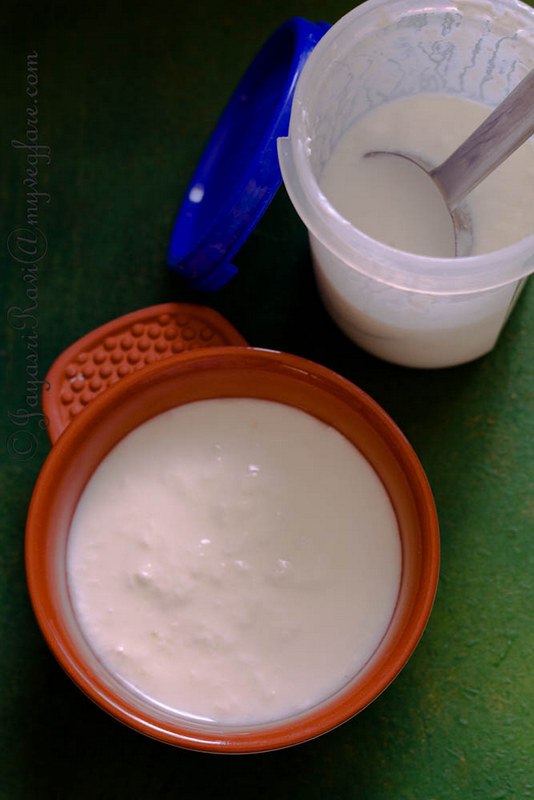 Your Yoghurt is ready to enjoy, Home made from scratch, Love it then try it and tell me...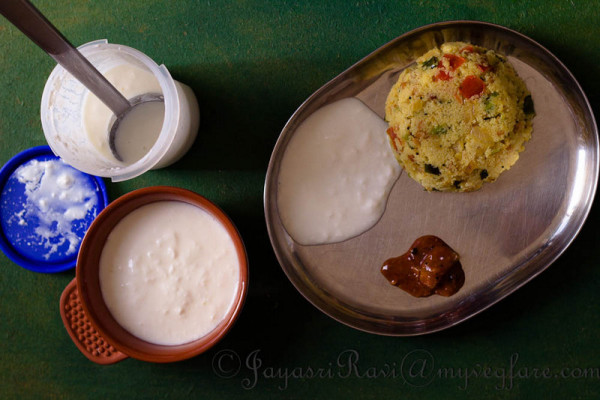 I enjoyed with warm Upma and Home made pickle
How to Make your own Culture to make your own Yoghurt
Make your own Yoghurt with your own culture delicious and creamy, with no hi-fi techniques with simple pantry ingredients found in your home, Home made from scratch
Ingredients
1/2

cup

warm milk

6 to 10

stalks of dried Red chillies or 2 to 3 whole dried red chillies
Instructions
Milk should be luke warm, take any bowl or cup to this add luke warm milk and stalks of dried chillies or dried whole chillies close the lid and leave it in a warm place for few hours, probably over night if you are in a cold country. may be 5 to 6 hours in a warm country.

After few hours you can check to see that the milk would have set to become Yoghurt.

Take luke warm milk, that is how much you have planned to make to that add a tbsp of this culture mix well so it gets dissolved well and again keep it in a warm place to get wonderful thick like Ice cream yoghurt to enjoy
Notes
I usually make from 2 to 3 pints ( say 1 to 2 litres) and use 1 tbsp of the culture to make it.
It is important to have luke warm milk, if it is too warm the end product will curdle which you don't want. Below I have mentioned two ways You can choose either way to make it
When I was in India I used to boil milk and let it cool down to luke warm and then make yoghurt.
I also do the above method or sometimes I just warm one glass of milk to 50 sec in my microwave and mix it with the remaining milk around 1 litre which evens out the temperature to luke warm and then proceed by adding 1 tbsp of the culture.
After coming here I just take a cup