These Delicious fresh Dough Balls are made from scratch and are great as a starter, appetizer or as a snack. They are so soft and addictive pizza hut style.
Served with just Olive oil seasoned with a dash of pepper and salt.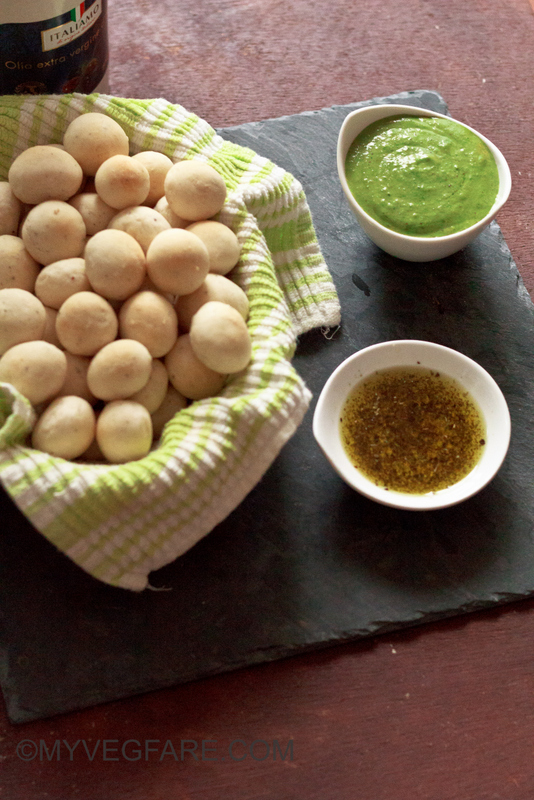 Christmas always brings me first-time memories after moving here! We never celebrated Christmas like I do it here. Christmas makes us so happy and feels like any other Indian festival I celebrate!, We bought a big tree two years back, before that I used to have a little one, and as a ritual, I bring out my Christmas tree on the 1st of December.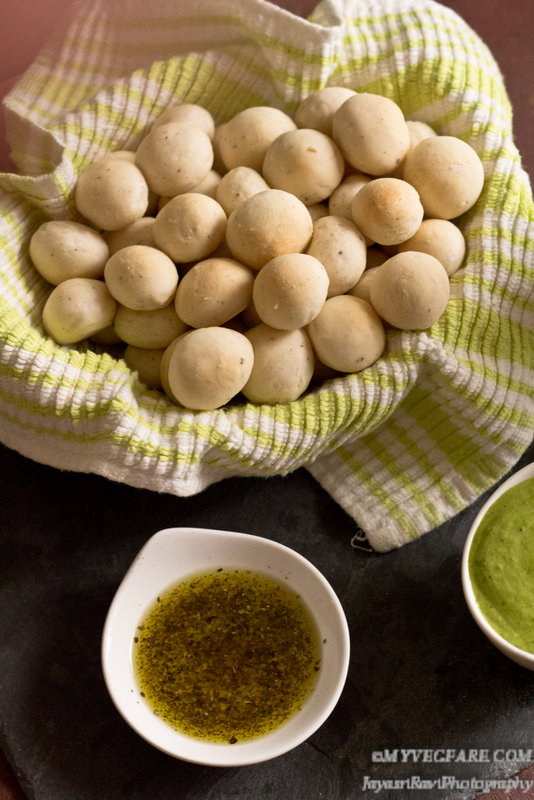 A few years back we were visited by our family friend and it was his first time here, as we get holidays during Christmas we took him to London, we walked and walked so much and ate this and that, we were so tired and terribly hungry by the end of the day, we decided have something filling before we left as it was nearing 12 O' clock!, we went looking for someplace to eat and the only place open was Pizza hut they were almost ready to shut down! But, they were ready to feed us, bless them as were so hungry we ordered these dough balls to start with, and we just fell in love with it! as it was during Christmas these were served with Garlic Butter, Olive oil seasoned with pepper and salt and my hubby's favourite was cranberry sauce. Then we had some more things to eat, full and came back home.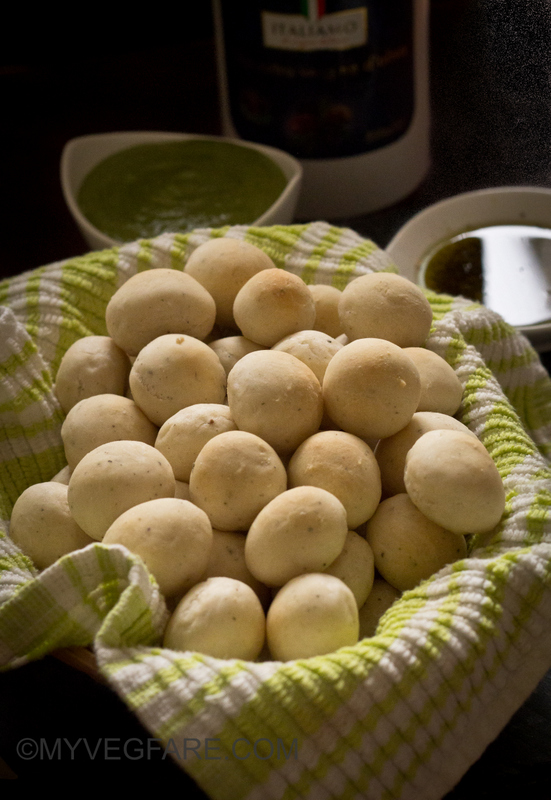 But, the taste never left me, 2 days later I wanted to try these dough balls the first time I made the balls little darker in colour I didn't like it, I wanted exactly the same way as in #Pizzahut! Again I made them the same week and lo! they were in perfect colour!
My Family just loved it, and this has become our family favourite and I make them especially during Holidays when all my family are at home. I do make variations of these now! and we still enjoy these basic dough balls.
Make these and enjoy! If you made them share them with us.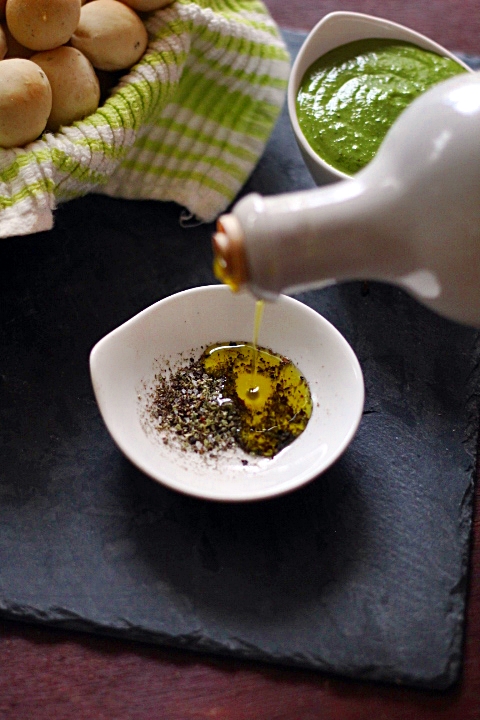 Don't forget to sign up for email updates to get new recipes delivered right to your inbox. You can find us on
Twitter,
Facebook,
Instagram,
Pinterest, and
Google+. So follow us if you can...We would love to keep in touch with you all:)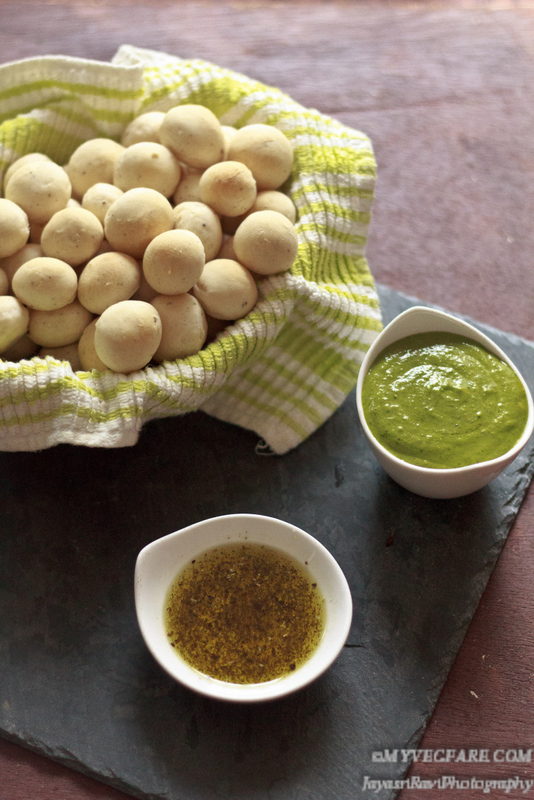 Dough Balls #Pizzahut style
These delicious little dough balls are versatile so soft and addictive, served as a starter or snack! with any dips of your choice.
Ingredients
200

grams

Italian Tipo 00 flour

** Extra flour for dusting and kneading

7

grams

fast action dried yeast

1

tsp

salt

140 -150

ml

water

3

tbsp

Extra virgin Olive oil

1

tbsp

Italian herbs

(optional)
Instructions
In a large bowl put the yeast, sugar and one or two tbsp of luke warm water and leave it for few minutes. When you see that it is bubbling up then you know that your yeast is active.

To this add salt and oil, then add the flour and mix well. Then add water. Then using your hands mix thoroughly and make it into a slightly wet dough.

Turn the dough onto to a well-floured surface and work it your hands for about 5 to 10 minutes until smooth and elastic. Leave it to rest for 45 to 1 hr

Place the well-kneaded dough into a well-oiled bowl and brush the top with oil and cover it with a clingfilm so it won't dry out.

Once the dough is double in size. punch the dough and inflate the air, Make little balls from it and place them on a baking sheet lined with parchment paper for 30 mintues to rise.

Meanwhile Preheat the oven to 200°C / Gas mark 6**. Brush the dough balls with milk/alternative milk. Bake these dough balls for 15 to 18 minutes, After 10 minutes reduce the oven temperature.

once done bring them out and bake the next batch until all the dough balls are baked. Serve them with olive oil seasoned with crushed pepper and salt. Or any of your favourite dips! Enjoy.
Notes
Italian Tipo 00 flour is finely ground than normal flour and will give your dough an incredible super smooth texture. I use this flour to make pizza as well and they turn out incredibly beautiful.
The same recipe above turns into an irresistible pizza as well.
Once it rises, punch down the dough and you can freeze it as well. The day you plan to bake take it out and leave it on the counter once it comes to normal temperature, continue the process to make either dough balls or pizza!
I usually bake at a low temperature as my oven gets very hot. Check your oven and bake.