A very Happy New year to all my dear readers.  Hope you all had a wonderful Christmas and a fabulous start to the New Year.  How many of you have made resolutions? And how many of you are keeping it up!  I haven't made any resolutions but as always like to make my cooking and eating healthier, I can guarantee you might definitely find something here that is going to inspire you and resonates with your taste buds, the key is finding the one which suits you.  Will try my best to bake with healthy ingredients and as always no processed foods from my kitchen.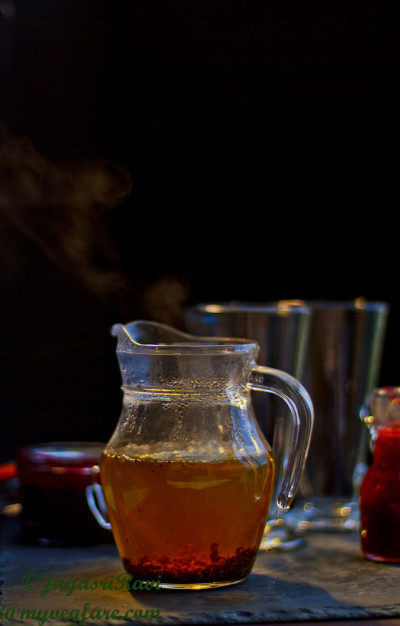 Life has been very busy with me, had a really wonderful Christmas time, my sister visited me and my children came back home for holidays.  Time just swept away.., I had no time to notice it even. We had such fun time, we went around places, Showed most of the tourist spots, but couldn't cover the beautiful country side spots.  She has to visit me again in summer if she wants to see the beauty of UK.  Before my sister arrived I was busy with my college work.   Had long nights past few months, I can call myself that I have become a night owl, so doesn't see the rising sun anymore!  Had to complete my assignments and submit, got 3 more assignments to finish and I have my PDR and project to complete feels like a long way to tread.  Hope to finish it soon, so I can come back to blogging.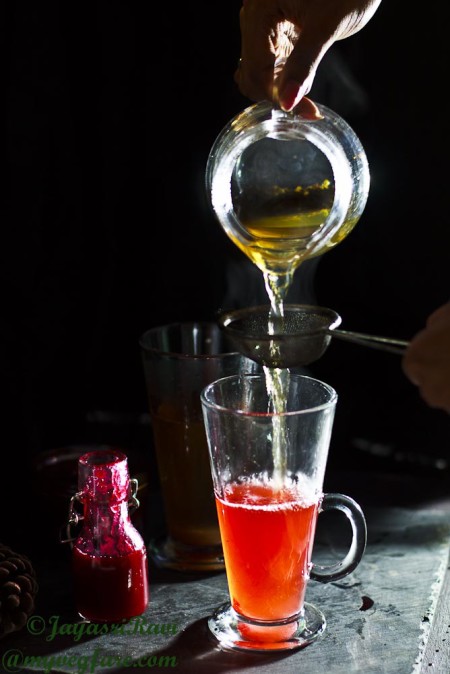 Did I tell something else happened?  Sometimes the beastly weather is a pain, we had some horrible winds during Christmas time.  Met office said the winds were coming at a speed of 80 to 90 miles per hour.  Whatever, it destroyed my garden.  First, it ripped of my fence completely, without the fence I wasn't comfortable, two days later the same wind blew of my greenhouse can you believe?  Early in the morning around 5 O'clock I had a telephone call from my neighbour, I was dumbstruck to see my next door neighbour who is an old lady holding on to my greenhouse, she was telling me that she didn't want it to fly and hit somebody's window or fall somewhere.  I was pondering how this could have happened it was quite a big green house and was housing around 32 medium sized pots and there were around 8 pots in the base to hold it securely.  Anyways we had a busy morning couldn't see anything around much my son and me we completely dismantled the greenhouse which had partly come off.  Some of my pots broken and I lost some plants because they are now exposed completely to the winter wonderland!  Spent a good money to build back our fence.  I have left my garden as it is waiting for the summer to arrive so I can sort them out.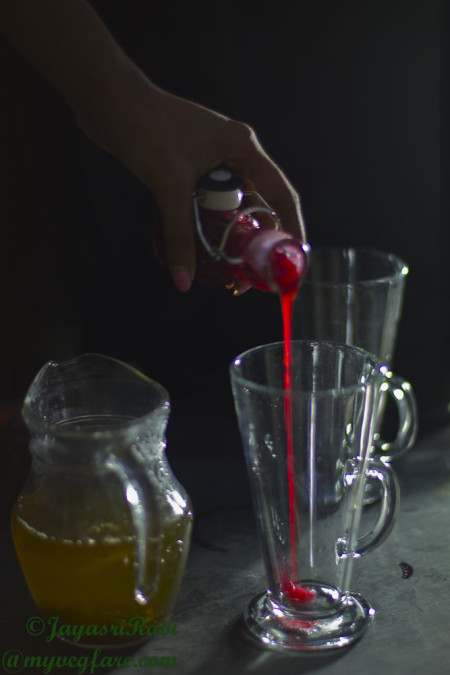 Coming back to this recipe, during Christmas I made this spiced up cranberry sauce.  When I sat doing my work I keep drinking green tea 2 to 3 times and for a change I used this sauce with my green tea and I liked it.  So thought of sharing it with you all.  I felt it was a good combo with the goodness of green tea and the healthy berries.  What do you think? If you tried this recipe do share it with me.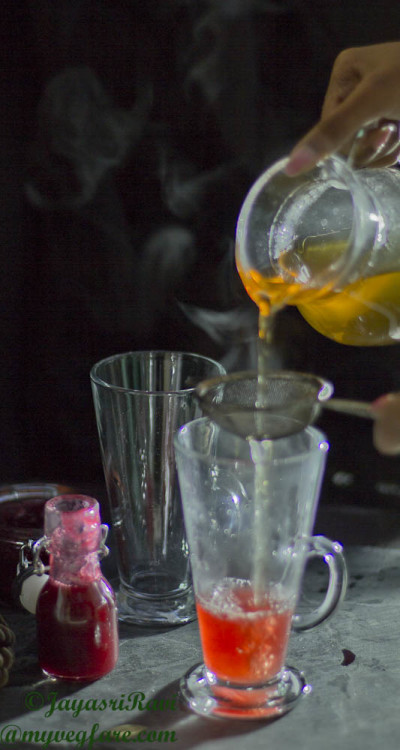 Ingredients:
1 tsp of green tea leaves
1 Cup of hot water
1 or 2 tsp of Cranberry sauce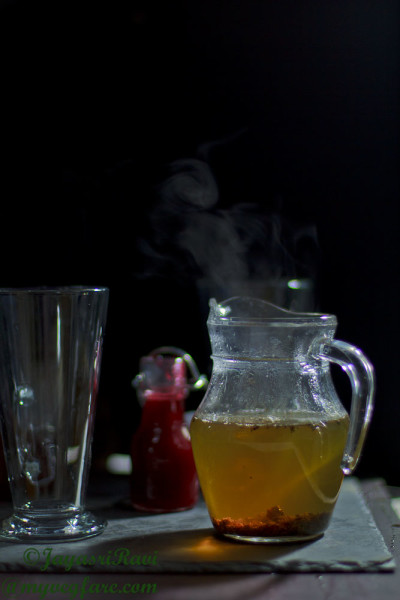 To make the Cranberry Sauce:
2 cups of fresh cranberries (around 450g)
2" Cinnamon stick
4 cloves
1 tsp mixed spice
¼ tsp of pepper
1/3 cup Demerara Brown Sugar
¼ cup Orange juice.
Method: In a sauce pan take sugar, Orange juice and cranberries allow it to simmer in a very low flame, cover it with a lid, few minutes later you will see the cranberries would have softened up and becomes soft, you can increase or decrease sugar as you like.  grind all the spices except mixed spice powder.  Now add all the spices to the sauce and allow it to cook for few more minutes, all in all it would take around 15 minutes.  Before pouring it on to the jar I filtred some liquid on to a little jar which I use for my Green tea, as I did not want the pulp in my green tea!
Method:
Take green tea in a glass jar or tea pot or a sauce pan pour the required amount of hot water and leave it for 5 minutes then filter it to the required amount of cranberry sauce.  Adjust to your preference and drink hot on  a cold winter evening.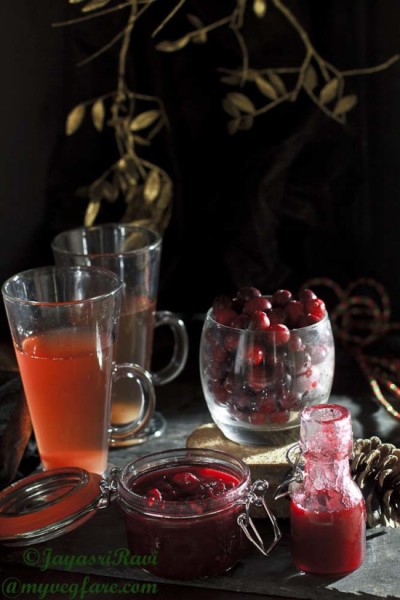 Have a good weekend, Relax and drink this cup of tea, in the mystical silence savouring every single sip, gazing out of the window or browsing the net in your favourite furniture and enjoy the early morning before the silence is broken with truck loads of work hits you,  when every one is sleeping.  With this mystical green tea you are ready to take on the day.. Have a wonderful day ahead.