The sky was bright with Sunshine, Yup!, Sun is trying to come out and show us some of its glory, with clear blue skies, without the dark clouds lingering around, It was such a fantastic day today, I couldn't believe, rather nobody believed as my neighbour when he said I felt like crying and went on teasing him don't cry and wet the soil, as we already are soaked too much.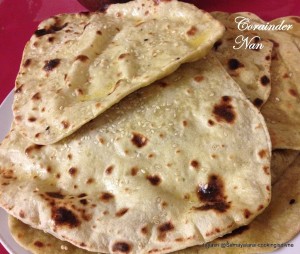 Britain has lifted its ban on Hose pipe, as the past month it has rained so much that it had a record rainfall last month!!. Continuing my saga on gardening, My bean plants have grown so tall, with all my other herbs and salad leaves etc.., I have to take some serious step about this, so went and bought 3 bags of grow bags, may be tomorrow if this dry weather continues ( Yay!) fingers crossed I will plant them in my grow bags, only varuna deva ( rain God! ) must show some Karuna ( sympathy ) on my plants and me, for all the hard work I have done to my garden, when they all bloom, I will definitely show some photos of my garden.
Kids are having exams I am unable to use my laptop as they are in need of it more than me, The other laptop ever so suddenly right on time for their exams has decided to get into some problems with the charger, now waiting for new one, they need the computer more than me, so I have decided to post pone my blogging for few days its as simple as they come top in my priority list now, Today they have gone to write exam and I am off work, so took this chance to post this quickly before they come back :).
Coming to this recipe., It's been a long time I made Nan, I usually stick on to Roti or pulka which is quick, simple and healthy recipe.., Nan's are usually made with plain flour in resturants as I don't use plain flour too much It's been a long time I used plain flour in my daily bread these days I always make Nan's, Kulchas etc.., everything with whole wheat flour.
When Kalyani announced this month's Magic Mingle #6 challenge as Coriander and Plain flour, I decided to pair it with some wheat flour and made these Nan's. Hope she doesn't mind.
CORIANDER NAN
serves 4 to 5
INGREDIENTS:
250 grms Plain Flour / Maida / All Purpose Flour
250 grms Whole wheat atta flour
1 and 1/4 Cup Water***
1/4 Cup Yogurt
1 tsp Salt
1 tsp Baking powder
1/2 cup chopped Coriander with stalks
2 Garlic cloves
1'' Ginger
2 Green Chillies (optional)
*** Use water according to the flour you are using, it might vary. After adding yogurt and grinded mixture , add water accordingly to make a soft dough, as the liquid in the yogurt and grinded mixture has water in it and also flours vary, take this as a guideline.
METHOD:
First of all wash and chop Coriander leaves with stalks, to this add Ginger and Garlic chopped, take all these Ingredients, grinding into a smooth paste, use water if necessary ( I used around 3 tbsp of water ).
In a large bowl, mix all the Ingredients said above with the smooth grinded paste to it, adding water as required to bring it into a dough.
Knead the dough for 10 minutes until smooth, cover it with a cling film and leave it for 1 hour.
Take a lemon sized ball, roll it into a almost triangle shape or once you roll pull one side like having a tapering end , say around 1/4 '' thick or as I did I rolled quite thin , sprinkle some sesame seeds and roll it again so they are well stuck.
Mine puffed up like a pulka on the stove top which you can see in one of my photos!
On the stove top place a tawa / Pan sprinkle some water ** when it hot, turn the rolled out dough over it, cook it by placing a lid over it for just a few minutes, it starts bubbling up remove the lid, flip it on to the other side so it gets cooked well.
The other way you can do is, if your Tawa / Pan is not a non - stick one, ( which I would prefer if I am going to make a Nan on stove top ), The simple trick is if it is a Iron / Almunium one when you sprinkle water on the Tawa and place the rolled out Nan dough on to it, It gets stuck to the pan, once it is cooked underneath mildly because of the heat, then Nan gets stuck to it.
Remember before it gets well done not too much before it looses its grip, turn it upside down on the stove top so that the top side gets cooked by that time you would have seen that they would have puffed up here and there and when turned upside down and on direct heat when it cooks gives a tandoori cooked Nan effect :)).
To do it oven: Just place these on to a baking sheet and bake for 10 min on Gas Mark 7 / 425 degree F/ 220 degrre Centigrade ( depending upon your Oven Gadget )
If it has a handle Perfect or using tongs or a grip holder turn the Tawa / Pan upside down on to the direct fire, a little above so they don't get burnt.
Then brush the Nan with butter or ghee and serve it hot.
Tip :
I put the Sesame side on to the tawa than the other way round, this way when cooked the sesame seeds fall of the Nan because of the water sprinkled and rolled out into the dough.
To make it

vegan

substitute with soy yogurt and omit butter in this recipe.
You can also cook this on a barbecue set and gives a wonderful smoky flavour too.. how you can do this is with a fine meshed splatter which is used as splatter screen when cooking on stove top, can placed on the meshed top of the

barbecue stove

and put the Nan on the splatter gaurd and cook on both the sides watching it carefully, as you are cooking it directly on the fire.
I served it with Aloo - Capsicum Dry curry I will post the recipe in my next post
I am sending this to Magic Mingle of Kalyani's
also to Kalyani's Fast food not fat food started by priya's now serving.
PJ of simply foods lets cook for barbecues and picnics
Jagruthi's Cooking odyssey Know your flours - Whole wheat flour