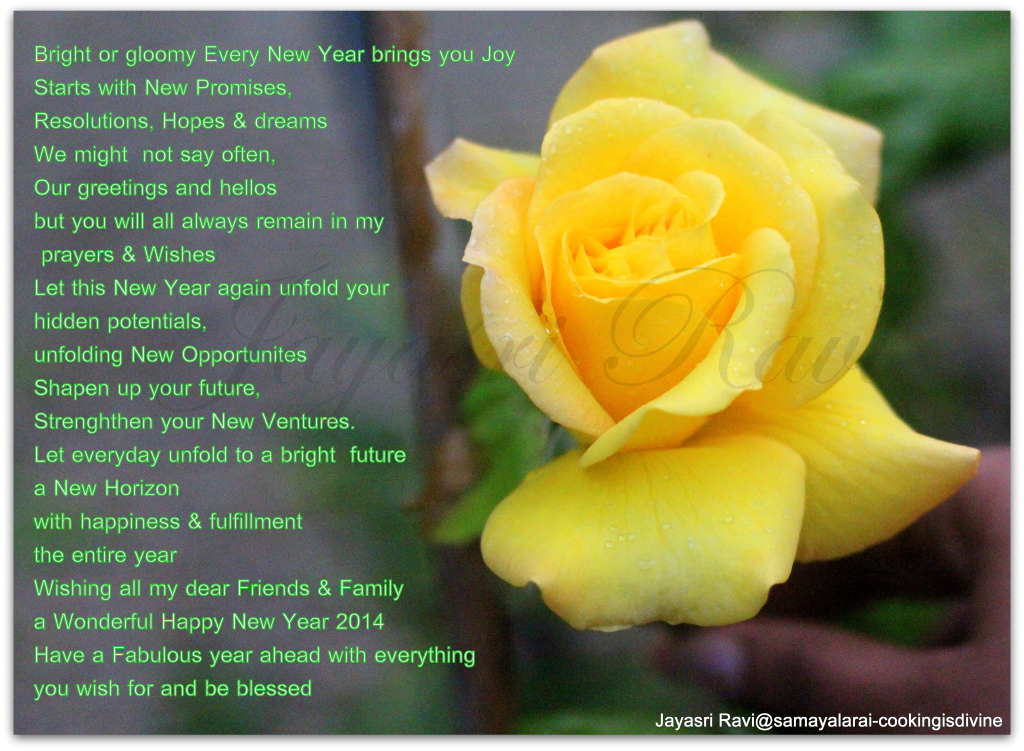 Hi Everybody, this will be my last post in this blog, A hope, A dream, A new venture, well, I was not going to post a blogpost today, I never keep up any schedules, I just post when I get time, sometimes I try to force myself to organize myself to post at regular intervals by joining some events.
"Yesterday is gone. Tomorrow has not yet come. We have only today. Let us begin." - Mother Teresa
I plan but never execute them I cook and bake loads of things and think I will post them during our traditional  festivals and some very important days and events but never do them on time.   Wonder why do I do that ? My mind will be elsewhere and usually would be always something needs more  attention than my blog !!, That's it Priorities and always ends up with my kids, family and friends surrounding me.


"A new year is unfolding – like a blossom with petals curled tightly concealing the beauty within."--Anonymous
Till today I have not written how many posts I have reached, page views, or face book and google+ fans, you must be wondering what a blogger I am, not thanking you all for all these love you bestowed upon me, As one of my dear blogger friend has already written here, I am more like her, not penning down lot of things. 
"Every new day begins with possibilities. It's up to us to fill it with things that move us toward progress and peace."-- Ronald Reagan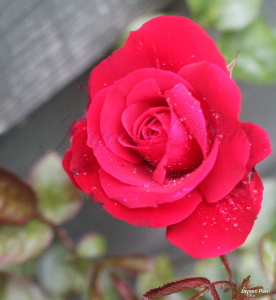 Lot of people write about their resolutions for the year ahead, compile their favourite posts or popular posts and lots of other things, I just think  Wow and definitely I have to say kudos to all their creativity and ideas, they are really awesome.  It's not my thing I never go into my back posts about anything.  Well, I have to say this here my new found love is photography so I am going back to my posts to update them with new photos which I am trying to learn.  I should have to say this I really would love to thank some people who write to me about how they tried recipes from my blog,  I am happy if it had worked out for them.

"Finish each day and be done with it. You have done what you could; some blunders and absurdities have crept in; forget them as soon as you can. Tomorrow is a new day; you shall begin it serenly and with too high a spirit to be encumbered with your old nonsense."
-- Ralph Waldo Emerson
So, what am I going to do this year, a new book opened up today, 365 days ahead with lots of ideas to venture, first thing would be I want to keep myself more fit, probably post something regularly, read more, have a lot of 'ME' time, and by the end of the day when I am off to bed think ah  'A day well spent' and not think I should not have wasted my time this way or I could have done something better.  Hope I will keep up with some thing's which I written here.  I never make new resolutions as I never keep them up, somehow they will all be in my head but will never take a shape and make the daylight.
I would love to pen down these words and take this opportunity to thank all my online friends on FB, Google, Twitter, Pin interest, Instagram etc.., etc.., and to my dear Subscribers I feel so happy when still people come to my space leave comments, write about my posts, e-mail me, and about my photographs which were from my camera but still tell me that they were good, and still encourage me by becoming my Fans.  
Thank you very much to each and everyone of you, I will try my best to give good recipes, good photos (as I have new camera now!), Hope you will not be disappointed.
I will leave you today and meet you all soon enough with a different outlook and a better space for you to go around 
         " WISHING YOU ALL A VERY HAPPY AND A PROSPEROUS NEW YEAR"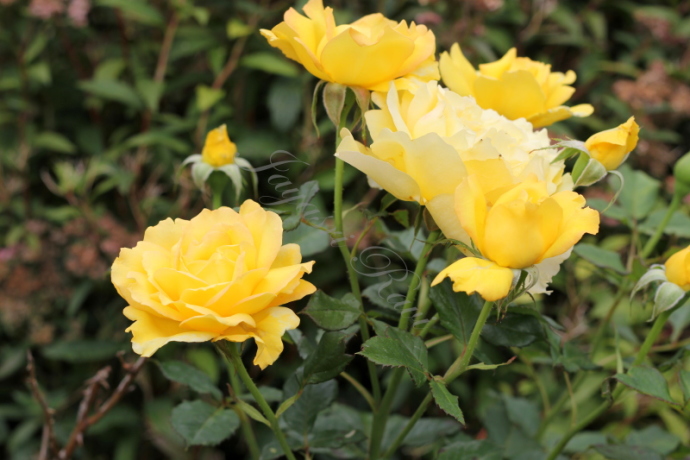 See you soon until then leave you with a Good year ahead to you all.
Love and warm regards
Jayasri Ravi