Hi everybody sorry for posting this round-up so late..
As you all know Nagalakshmi of cooking and me or Edible Garden has a wonderful blog, with interesting recipes and of course her writing and photos are so Glamorous, makes you feel picking it up from the screen or drool over the delicious delightful presentation with classic clicks.
Thanks to all of you who sent me the entries from hers to yours and to my kitchen. I haven't posted some of the recipes I tried from her Blog still, I just decided at least I will post my photographs.
So I can do the round-up and announce my next blogger friend for the marathon.
Here are entries I received.
I would like to thank Bharthy which was so nice of her, I felt so touched and emotional reading her post, how sisters are, A true beautiful ode to her lovely sis.
I have two sisters whom I love so much with all my heart, just go to her blog and read about it, if you have sisters, you will truly enjoy it just like me.
Living far away from my sisters I feel so depressed, when I read her post I cried and smiled and laughed thinking of my sisters too….
Enjoy the entries..
Butterscotch Blondies, Aethapazham/Nenthranpazham Vazhattiyathu (Ghee Roasted Bananas, that was quite a mouthful couldn't pronounce just copied it !!), Thella Pulusu and this must read Ode to my Angel
A wonderful and truly a lovely blogger is priya, I just love her attitude and I think she is great and tries to participate every one of the events announced in blogosphere I think. A very big thank you lovely girl.
Quick and Easy Ghee Rice and Moong dal tadka Cherupayar from Priya of Priya's easy n tasty recipes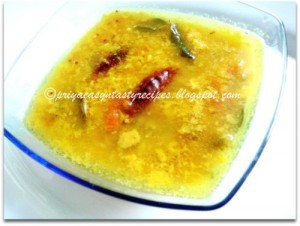 Jeyashri of Jeyashri's Kitchen sent me this but wrote that she was sending it to Only Breads event of pari's, I did not check but sent it to pari thinking she had made a mistake, the funny thing was I noticed later on that she had made this for my event :)), just had a good laugh, thanks love anyways.
Actually I had planned to make these too.., had no paneer so left it out, My kids are not a big fan of paneer or Tofu so I thought this was a good one, but certainly I will try this out soon.
Bread Paneer Rolls from Jeyashri's Kitchen with great recipes and drool worthy clicks too….
The V Kitchen who has a lovely blog and sent me these lovely Chocolate Walnut Brownies with lovely photos
Raji of Raks Kitchen was the first one to send me her entry which she had double tested :)), as it was done by Nags sis Bharthy too.. :)) read her blog about this and go to the comments section to enjoy the sisters commenting about this, A nice warm smile will seep through your mouth.. hahaha……
Baby Corn Manchurian
Radhika of Tickling Palates who has wonderful blog with eye-catching clicks has sent me this lovely Garlic Bread Rolls
Sharmi of Sharmi's passion which has some wonderful passionate cooking and baking going on in her blog, needless to say has a classic recipes with beautiful clicks, I was introduced to her by Raji's event, what a beautiful blog….. sent these Corn in Onion sauce
Premalatha of Prema's Thaligai who has a step-wise pictures pick-me-up clicks, beautiful blog with lovely recipes sent me this Coriander Rice and okra Curd Pachadi..
These are my entries to her event….
Eggless Chocolate melting moments (which was a big hit with my kids they are demanding me to make me more), Most fabulous Banana cake, Baby Potatoes in Red coriander sauce
I made 2 more I think which i will try to post soon or I will post it for other events thanks Nags for the lovely recipes, Oops I forgot I made her Tobleron bars I have all the step-wise photos but not the final product I had it in my fridge thinking I will take the click later on, I don't know that I would make such a grave mistake, when I looked for it, it was all gone!, now I have to make them again :), just to take the last click. I will just post the step-wise pics and the day I make them I will post the final product I guess howz that ?
will bring our next blogger to run our marathon with.. on sunday…., Hope this time I will run with my schedule as planned…., so I can cover lot more bloggers soon…
I again like to thank you all for sending me these entries, love you all thank you once again………
C u soon take care bye….